The US Department of State made a decision related to the possible supply of arms to Ukraine. We are talking about the approval by the US Foreign Office of licenses, allowing for the delivery of lethal to Kiev
weapons
. Licenses are commercial in nature and in fact suggest that Ukraine itself should (if it wants to) acquire arms from American companies.
RIA News
cites the statement of the State Department representative:
The State Department licensed commercial exports by American manufacturers of a limited number of small-caliber and light weapons to Ukraine. We have never had a policy restricting such commercial sales. The United States considers requests for licenses to sell and export in each case separately.
At the same time, the State Department noted that the delivery of precisely such weapons to the United States "never had any particular restrictions."
According to updated data, the USA will allow Ukraine to buy self-loading sniper rifles M107A1 (Barrett M82) from private companies (American). The total amount of purchases will be about 41,5 million dollars.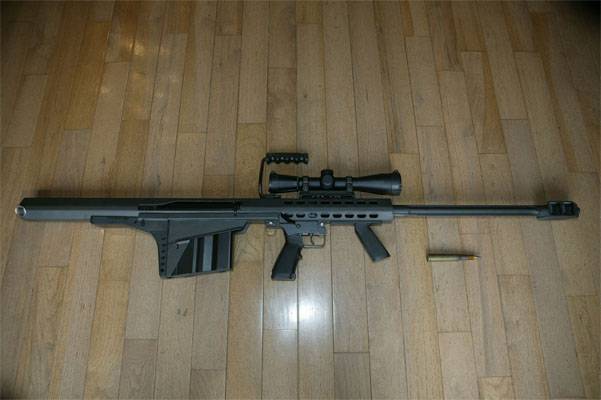 It is emphasized that the permission for the purchase by Ukraine of anti-tank missile systems "Javelin" was not issued. But such permission was issued to Georgia.