The topic of the material that we offer is written by you. We have already expressed our position in due time. But what we read yesterday in the comments on the posting material "
athletes from Russia
"made us think and analyze the opinions of readers who are clearly divided.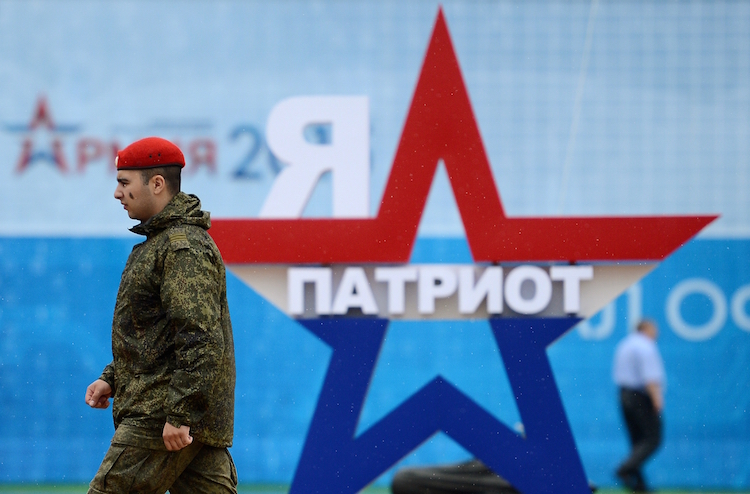 Recall that the article stated that Russian athletes might be placed outside the Olympic Village, in a former prison. To be honest, the article itself raises many questions. Starting from the source of information and ending with the horrors that are described there. But for us today it does not matter. The reaction of the readers is important. A cut of opinions, if you will.
Honestly, we didn't discover anything new. We really have enough educated and thoughtful readers. Moreover, readers who do not always agree with the majority opinion and are ready to defend their own opinion are in the overwhelming majority.
Radicalism is more often present among young visitors. The older generation becomes radical in only one case. In the case of the saints for most things. Flag, anthem, honor of the country, attitude to the country.
So let's start quoting and commenting.
kinolog2322
Our athletes do not go to Pyongyang. There will be those who have nothing holy left. No homeland, no flag. What does it matter that they will eat, where to live. They have already been identified in the caste omitted. Do not you think that your place in Yong Chaenkan ?? Paraphrasing Mikola Pitersky ...
This is one of the comments of this type. Cruel? Maybe. Or maybe in the military right? Point of view is a soldier. Die, but save the banner. Honor save. And not so much their honor as the honor of those who served under this banner before. Who perished under this banner. Who committed feats under this banner.
The black
Not well, but ... the place of the traitor in prison ... if that happens, I also applaud ... who chose the path of humiliation, let him slurp crap to the end ...
To be honest, the position of commentators is in many ways akin to the position of the authors. Well, does not accept the heart of the white flag. Whoever tells us that this is a policy. Politics is always like this ... In general, if there was a place on the planet where the words "big politics" and "big tub of faeces" are not synonymous, we probably would have piled there.
But what to do with perennial values? Civil position? Patriotism? Although some patriotism today ... The people have already seen enough interviews of "great" athletes. Patriotism is for soldiers and officers. This is in Syria, in the Caucasus, in other places.
And for an athlete, the main thing is to win. In the eyes of advertisers cost more. The devil knows, but for some reason we do not understand the phrase "an athlete from Russia." Russian athlete - is understandable. And the Russian athlete is understandable. And in another way does not reach.
When the penguin from Antarctica is written on a plate in the zoo, that is understandable. Habitat. But a person in his right mind will not say "Persian from Iran" about another. He will say - Iranian, and he will be right.
And here it turns out that there is a country Russia, where citizens of Russia live, Russians, and there is a separate category of people. Athletes from Russia. A separate group of people, as it were. Although, however, it is now a separate fact.
Another group of readers, as it is fashionable to write today, is more tolerant. They fully admit the participation of "athletes from Russia", but are outraged by the conditions on which they are allowed to play. The position is shaky and, as it seems to us, spineless.
Tatyana
I am stunned! The cattle reception of our athletes on the OO-2018 by the IOC was supposed to be initially, but not to the same extent !!!
It must be assumed that for the Russian Olympic team to go outside the limits of the ex-prison, it would also be better not to leave without special need!
We must assume that against Russian athletes we should expect the upcoming provocations in the form of offensive pickets and demonstrations without their protection by the police.
Here we do not agree. Our Russian athletes will not be in Korea. There will be some "athletes from Russia", and what kind of nationality or group of organisms we have not yet found a clear understanding. It is necessary, probably, to study the documents from the IOC more closely.
But the essence is different.
Interestingly, by what rules can one count on a "human attitude" towards the vanquished? For some kind of law or law? You are defeated. You surrendered to the victor. There is an unconditional surrender, which Putin voiced at his press conference.
But ... Who said the winner will be gracious? What he does not remember the old grievances? Forgive the death of your own friends? Films about noble heroes seen enough?
What is being done with the vanquished or captured today is perfectly visible by the state of the captured Republicans in the Donbas when exchanging prisoners. Tell them about the mercy of the vanquished. About all these noble enemies.
But there are very balanced comments. It is felt that the author "in the subject":
Tatar 174
Quote: Tatiana
"We must assume that against Russian athletes we should expect the upcoming provocations in the form of offensive pickets and demonstrations without their protection by the police."

But it is quite possible, no one will guard them, and this can lead not only to offensive provocations and pickets, but if there are al-Qaeda or igil militants there, or someone else who is eager to take hostages? Our sworn "partners" can in fact try to do so!
Fully agree. "Athletes from Russia" who went there privately without a delegation, although they are not considered Russian athletes, they remain Russian citizens. And we fully admit that such incidents can occur.
There is one positive point. In this case, representatives of the Ministry of Foreign Affairs of Russia will deal with issues, they, unlike impotents from the Ministry of Sports, are able to work.
But there are among our readers and supporters of the "state" point of view. To go, to tear everyone and everything to shreds. And this someone to prove something.
Mountain shooter
To go and "tear" the opponent "to the brawl" is the worthy answer. And poor living conditions, and a separate food - all this in the same "money box" ... In spite of any pressure ...
siberalt
We will not go, they will say that we cannot act without doping.
It is not clear, whose athletes want to break everyone? Russian? So the team is not going. Or those as their ... athletes?
Russia wants to win something and break someone. Sorry, what? Or all the same - by whom? What sportsmen? With the second, third or fourth composition? The rest were removed because of doping. Despite the faces and tests.
It is somehow strange to read opinions that we have something there again. Must break, must prove. And what did we take to be? Can someone say? Why are the DPRK rumored to be asked to speak at the Olympics, while Russia is being thrown out? Do you have better sportsmen? Or maybe just "steel eggs"? Maybe the "hungry" North Koreans are really patriots, and not for a green coin, then come from?
Seraphimamur
Everyone is humiliated as much as he wants to be humiliated. Let's see how willing athletes who are not representing the country are willing to go down. I am ashamed that according to the passport they are citizens of the Russian Federation.
igorra
Maybe we, against the background of these athletes on Bablosa, something clicks, and we ourselves begin to truly love our homeland? And then many patriotism ends when it is necessary to cheat Russia to buy an iPhone.
But the question of the author of the last comment is quite reasonable. Maybe it's true, in order to truly love the Motherland, you need to see those who hate or despise this Motherland?
It is clear that the country today is "torn apart" in the same way as the readers of our publication. Everyone is trying to find a reasonable explanation for their position. Everyone tries to downplay the arguments of opponents and exaggerates their own.
Finishing an article is as easy as getting started. This is also written by you.
nikolaev
If the athletes of the leading sports power voluntarily and without exception refuse to participate in trampling on the honor and dignity of their country, this is a VICTORY!
In this case, the Olympiad loses its meaning, and the IOC and WADA lose.
If they go, then Russia loses, the Olympic movement loses - the villains from IOC and WADA and those behind them win!
That is, the trip - a complete and open betrayal, which will remain for life.
Even add nothing. What can you do. Everyone in this life comes a time when you need to make your main choice. You are a man, or a trembling creature. Patriot, or just not lucky enough to be born in this country.
Maybe a little incorrect comparison, but in our opinion, the situation is similar. If you look to the east, then there soon we will see a handful of outcasts, about which all who feel like it will wipe their feet. WADA servants, judges, press, fans of "clean" athletes.
Deservedly, if so. And then the claims as to them, surrendered to the winners for the sake of money, and to the state, which brought the sport to a syringe, pill and full privalov.
And there is no patriotism here, no representation of the interests of Russia. Clean business, nothing civil. What does the flag, anthem, coat of arms ... With a dollar for any citizenship you can live well. And even without him. And some kind of respect for some fans there ...
What are you talking about?
If you look to the west, then we can also see people without citizenship there. Without a state. Without a hymn. In fact, without a flag and a coat of arms, because no one recognizes them in the "civilized" world.
Nevertheless, Donbass tricolors are both a flag and a battle flag for people who continue to live, fight and work. Also regardless. They do not run away, they do not justify that "we have been preparing all our life" not for what we have to do.
Different approach, different understanding, is not it?
Some, in fact being residents do not understand what, either the unrecognized republics, or the occupied regions of Ukraine, respect and hold on to the flag that they themselves invented. And for this we respect them, in fact.
Others, sorry, wanted to spit on the flag and other attributes, because money is more important.
Is the athlete's age short? Tell it to the guys in Gorlovka, okay?
If the entire population of Donbass were as patriotic as the "athletes from Russia", then two years ago there would have been silence, smoothness and emptiness **. There, no one was prepared for death, hiding behind such a motivation, which is akin to a white rag, everyone would have fled to Russia or returned to Ukraine.
That's the whole difference in opinions and understandings.
* ISIS is a banned organization in Russia.
** The authors apologize to the residents of Donbass for such an unsightly comparison.