The contact group to resolve the situation in Ukraine agreed on a cease-fire in the Donbas from midnight on December 23, Russian permanent representative at the negotiations Boris Gryzlov told reporters.
The contact group stressed the need to ensure peace and tranquility in the Donbas in connection with the upcoming Christmas and New Year holidays. Guided by earlier agreements, the contact group reaffirmed its commitment to a comprehensive, sustainable and indefinite ceasefire from scratch on December 23 December 2017.
- He said after the negotiations in Minsk. This was confirmed by OSCE Special Representative Martin Saydik.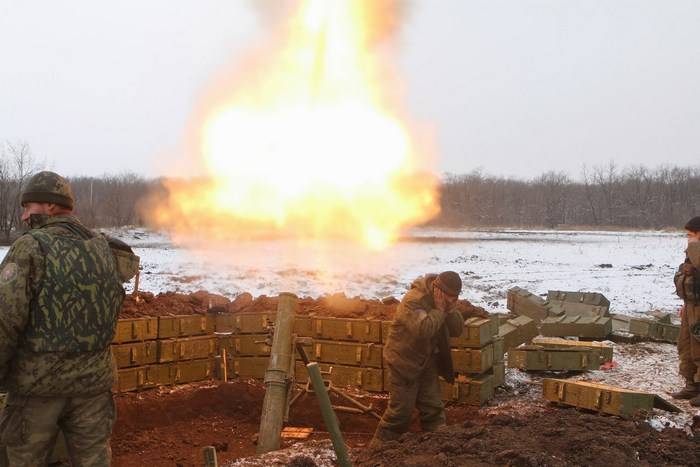 In addition, the group members confirmed their desire to exchange prisoners before the holidays, Gryzlov added. Earlier, Ukraine and the DPR and the LPR agreed on the lists: Kiev must pass 306 people, and the republic - 74.
In the self-proclaimed Donetsk and Luhansk People's Republics, they have already expressed their readiness to observe the truce.
In turn, Russia calls on members of the Contact Group to unblock work on a political settlement of the conflict in the Donbas.
The Russian side reaffirms its commitment to the full and accurate implementation of the Minsk agreements. First of all, for this, it is necessary to unblock the work on a political settlement, to conduct an amnesty and to ensure the introduction of a law on the special status of Donbass according to the Steinmeier formula
- said Gryzlov.