Bulgaria has temporarily suspended a deal worth 81,3 million leva ($ 49,3 million) with the Russian MiG aircraft building corporation about repairing its jet fighters in connection with a complaint filed by the Ukrainian state-owned company Ukrinmash, Bulgarian Defense Minister Krasimir Karakachanov said on Wednesday.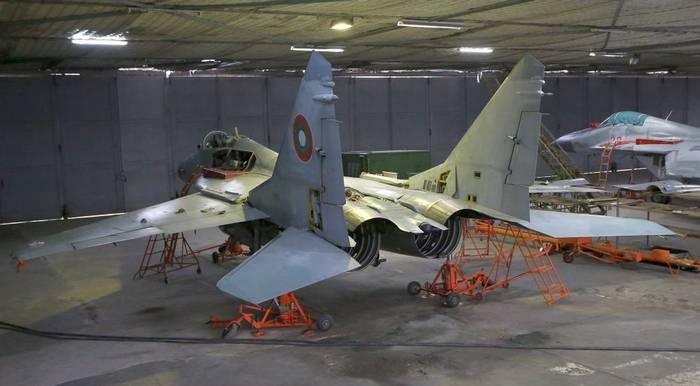 The decision to suspend the deal was taken just a week after Bulgaria offered the Russian company to modernize outdated MiG fighters and was going to conclude an agreement with it for four years, Karakachanov told reporters.
Bulgaria considers RSK MiG as the only company capable of performing the necessary work and did not invite other companies to participate in the transaction.
The Ukrainian company filed a complaint with the Commission for Protection of Competition in order to challenge the procedure in which the Ministry of Defense prepared for negotiations and was going to sign an agreement
- quotes Karakachanov Reuters.
Recall that December 11 reported that the Bulgarian authorities asked the Russian MiG Aircraft Corporation to overhaul and service the 15 MiG-29 fighters.