In Britain, a frank persecution of the sculptor began, who was invited as the creator of sculpture by the first president of Uzbekistan, Islam Karimov. This monument is planned to be installed in Moscow. This is a sculptor named Paul Day. He is known in the United Kingdom for the creation of a memorial to British soldiers and civilians who served in Iraq and Afghanistan. This monument was previously praised by Queen Elizabeth.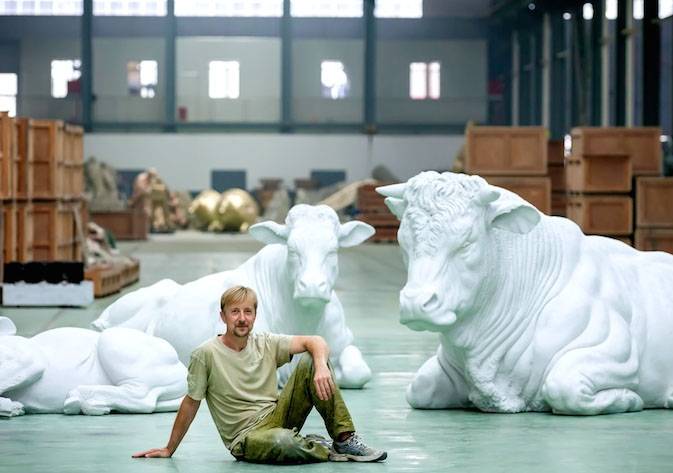 Now Day is accused of having agreed to work on the creation of a sculpture of an "Uzbek dictator" after working on a patriotic monument. The work on the sculpture is funded by members of the family of Islam Karimov.
Edition
Guardian
quotes a statement from Human Rights Watch representative Hugh Williamson:
For more than 25 years, Karimov has stood for truly horrendous human rights violations as president of Uzbekistan. And to erect a monument in his honor is to completely ignore these terrible facts, it means rewriting
stories
that should cause serious concern to all involved.
Day himself said that he had already begun work on the sculpture, but refused to disclose all the details to the British press. Including the sculptor did not report on the size of the fee.
It is known that the public will see the final appearance of the sculpture in the summer of 2018 of the year - the year of the 80 anniversary of the birth of Karimov.
Paul Day:
I am not ready to discuss ethical issues on the creation of sculpture. I myself have been to Uzbekistan twice. And for my part I will do everything possible both for the government of this country and for the people.