In Ukraine, the idea that the current government divides the protests into "right" and "wrong" has once again been confirmed. When they rallied for the coming to power of those who are sitting in the chairs of the Ukrainian state today, this was a "revolution of dignity". If, however, they rally against the authorities in power today, a violation of the law and violation of constitutional norms and principles.
At the next meeting, the Government of Ukraine decided that the National Guard of the country could use special means to disperse the crowd without any special restrictions. Soldiers of the National Guard of Ukraine are allowed to use rubber truncheons, rubber bullets, stun guns, means to restrict physical activity (handcuffs), acoustic and microwave effects, stun grenades and smoke grenades, working dogs — all of this is pacification of protesters.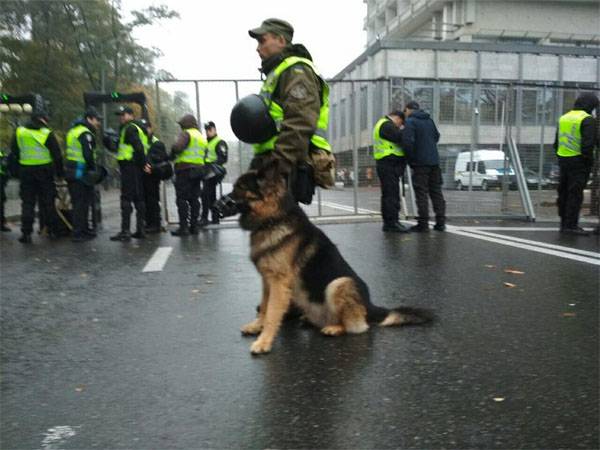 The only thing that they decided to prohibit is the use of tear gas. Such a decision is primarily due to the fact that the protesters themselves often use tear gas against NSU employees. And when using tear gas, the security forces, who do not have special means of individual protection, increase the risk of harm to the health of the national guardsmen.
The use of rubber bullets and other special means to disperse the crowd in Ukraine, which is legalized by the government, is associated with an endless series of rallies for the resignation of President Poroshenko. Speech about the actions headed by Mikhail Saakashvili.