The Foreign Ministry welcomed the decision of the South Korean authorities to refuse to conduct joint military exercises with the United States during the Olympic Games 2018 of the year in Pyeongchang. Deputy Foreign Minister Gennady Gatilov reported on the reaction of the Russian Foreign Ministry (quotation
RIA News
):
Any steps that lead to lower tensions, of course, we welcome. Russia has long called for restraint, including in terms of the military maneuvers of the United States and South Korea.
The decision to freeze military maneuvers was announced today by the President of the Republic of Korea Moon Jae Ying.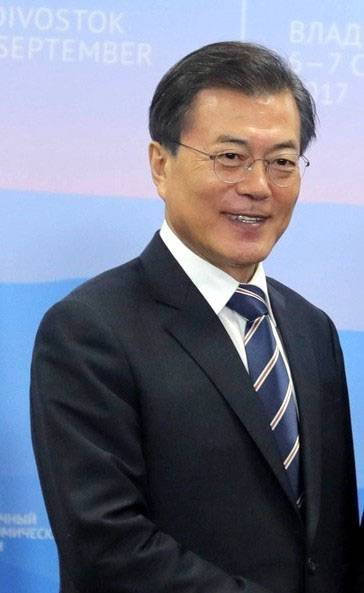 Against this background, there are reports from the United States that Washington is not going to "ease the pressure on the North Korean regime." In mid-January, 2018 (a few weeks before the start of the Olympics) in Canadian Vancouver, a meeting will take place between the US and Canadian foreign ministers, at which they will discuss the next measures of sanctions pressure.
Japanese Information Service
NHK
reports that they plan to invite representatives of the Ministry of Foreign Affairs of South Korea, Japan, Sweden, India and others to the meeting.
From Japanese media:
The list also includes those who contributed troops to the United States-led United Nations Command during the Korean War.