The National Assembly of Nicaragua, at the suggestion of the government, approved the allocation of 9,8 million dollars to finance construction for the Nicaraguan Navy (Fuerza Naval del Ejército de Nicaragua) of two large patrol boats of the project Stan Patrol 4207, reports
bmpd
with reference to the magazine "Jane's Defense Weekly".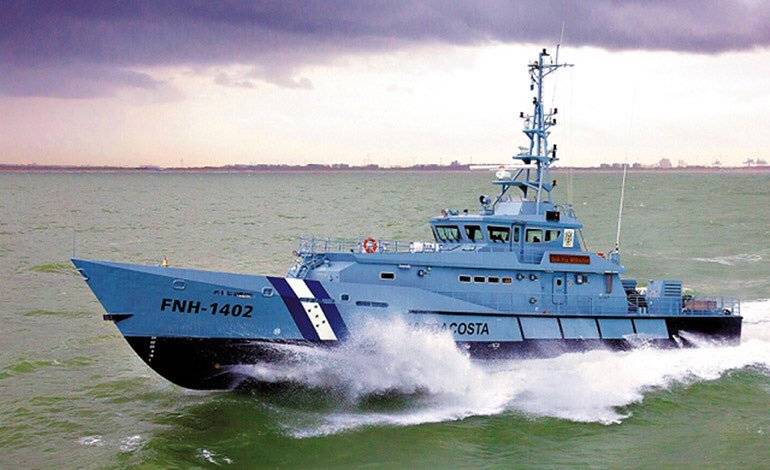 Patrol boat FNH-1402 Morazan - one of two boats of the project Stan Patrol 4207 Navy Honduras.
The order for the construction of boats will be carried out by the international shipbuilding group Damen Shipyards Grou, headquartered in the Dutch city of Gorinchem.
The shipyard "BV Scheepswerf Damen Gorinchem" of the Damen group in the Netherlands will be directly involved in the construction.
Thus, Nicaragua will become the next (approximately the twentieth) customer of the popular Stan Patrol 4207 project on the world market.
Earlier, in the 2008, the Nicaraguan Navy received one 26-meter Stan Patrol 2600 small patrol boat.
The Damen Stan Patrol 43 class 4207-meter boats are armed with an 40-mm artillery mount. They are designed to patrol the exclusive economic zone, the defense of the country, the protection of the rule of law at sea.