American media report on new methods that Russia will use in the event of war. US analysts are confident that the Russian army will not try to "crush" the enemy with a numerical advantage. The bet will be on thin calculation and technology. And similar tactics and strategy are closer to the western manner of conducting military operations.
The National Interest publication publishes the conclusions made by experts of the American strategic research center RAND. Experts believe that, despite the Soviet past, the Russian army has changed significantly and is now developing in accordance with new realities. At the same time, a clear message is given that Russia does not intend to provoke full-scale hostilities.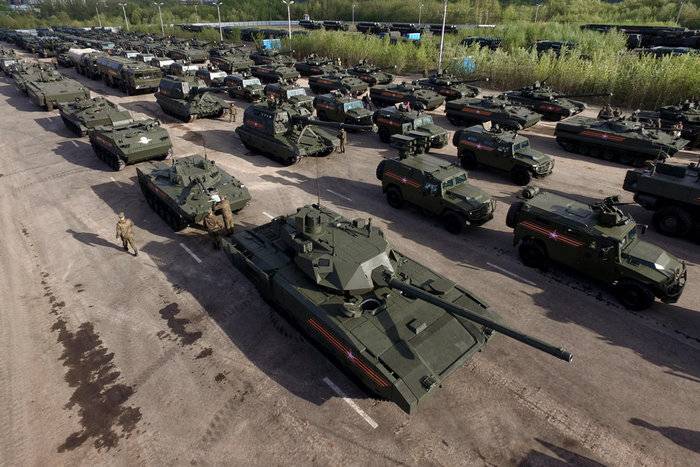 The Russian armed forces are mainly focused on protecting their homeland, especially key settlements and industrial facilities. There is no indication that Russia is in search of a large-scale conflict.
- RAND says.
Also in the publication outlines the main characteristics of the new Russian "military way". In particular, the Russian armed forces intend to use multi-level integrated air defense systems to protect vital facilities. Can also be hit
weapons
"extended range".
Russia will still strive at the border to neutralize any threats that may be aimed at the center of the country: aircraft carriers, ships capable of attacking ground targets, foreign bases and some types of aircraft. To do this, it has many land-based, sea-based and air-launched missiles.
- says the study. In addition, according to experts, Russian strategists believe that the main in modern warfare will be the aerospace industry. Also, analysts emphasize the possibility of the Russian side using asymmetric responses.
At the same time, RAND believes that tactical and strategic nuclear weapons are a serious "insurance" for Russia in a critical situation.
Russia is likely to consider the question of a nuclear response to non-nuclear attacks, which pose a serious threat to its territorial integrity and sovereignty.
- says the study.
The National Interest writes that recent reforms have significantly increased the readiness of the Russian army. Also, American analysts conclude that Russia may be mixing conventional and non-traditional methods of warfare.
In their opinion, at the operational and tactical levels, the Russian army is likely to focus on the destruction of command and the destruction of the infrastructure to control the enemy troops. In this case, the use of cyber-electronic warfare is possible. And against the key operational and strategic objectives high-precision long-range weapons can be used. Also, the Russian army will actively use highly mobile equipment with significant firepower and shelling, reports "RG-Force"