Moscow and New Delhi have no controversy over military-technical cooperation, and various media reports on this are speculations, reports
RIA News
statement by the Indian ambassador to Moscow, Pankaj Saran.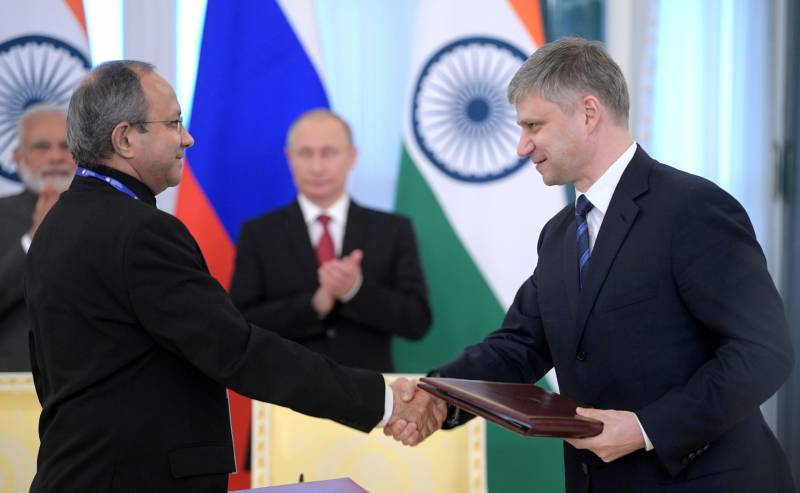 There is no tension on the issue of military-technical cooperation between Russia and India. Our cooperation is based on full understanding, has a long
history
success, and we have a very close dialogue with Moscow on this issue. We are confident that military-technical cooperation will continue in the same vein,
said saran.
Earlier it was reported that Moscow suspected the Indian side of admitting representatives of the US Navy to the Russian nuclear submarine of the 971I project, which since 2011, under the name Chakra, is leased from the Indian Navy. The head of the FSMTC of Russia Dmitry Shugaev called these messages, based on the stories of some sources, "stuffing."
Those publications that appear in the media, they are inspired by stakeholders. We hope that the media will be more responsible and objective in their publications and will not distort the facts
said the Indian ambassador.
He noted that now New Delhi with its Russian partners "is concentrating more on producing more in India using Russian technologies ... thus continuing the history of past successes."
One of these successes was the joint production of the BrahMos missile. We have other projects that are currently being discussed, and it is planned that all of them will be implemented through the government program in in India. These projects are actively developing,
added saran.