Baghdad is interested in the supply of a wide range of Russian weapons, including
Tanks
T-90S, Msta howitzers, Su-25 attack aircraft and Pantsir-S1 air defense systems, reports
RIA News
.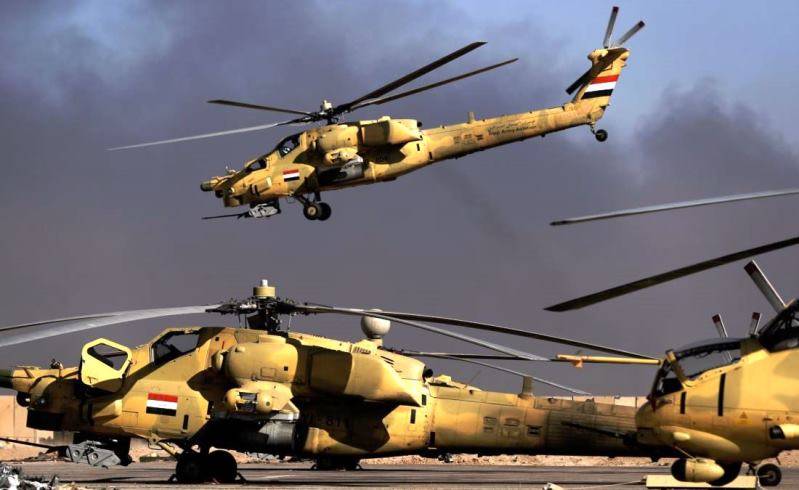 Earlier, Iraqi Defense Secretary General Mohamed Al-Abadi met with Dmitry Shugaev, director of the Federal MTC, to discuss current and planned Russian supplies
weapons
.
Considering the tasks assigned today to the Armed Forces of Iraq, both as part of the fight against ISIS (the group is banned in Russia) and ensuring regional stability, a wide range of Russian weapons would be of interest to Baghdad. First of all, these are T-90С tanks, Msta self-propelled howitzers, 120 and 82 millimeter mortars, TOS-1A heavy flame-thrower systems,
told the agency in the Center for Analysis of the World Arms Trade (TSAMTO).
Speaking about the aircraft that the Iraqis are showing interest in, the representative of the center called "Su-25 attack aircraft, attack helicopters Mi-35 and Mi28HE, as well as military transport vehicles Mi-17". According to him, from the air defense systems, the Iraqi side could acquire the Pantsir-C1 anti-aircraft missile system, as well as the Cornet-E anti-tank missile systems.
He stressed that the above list of weapons, based on the tasks facing the Iraqi army, "is not a definitive list of weapons" that the Iraqi army needs, and during the negotiations, Baghdad can formulate specific requests for Russian-made military equipment.
Considering that the Iraqi officer corps is well acquainted with Soviet and Russian military equipment, which is optimally suited for this theater of military operations, Moscow is one of the most important and reliable partners of Baghdad in the sphere of military-technical cooperation,
added representative TSAMTO.
Speaking about the solvency of the Iraqi side, the interlocutor stressed that this oil-producing country "possesses sufficient gold and foreign exchange resources to pay for the named weapons at the expense of direct mutual settlements."