Okskaya Shipyard (Nizhny Novgorod Region) received from the Ministry of Defense of the Russian Federation a contract for the construction of one large hydrographic boat of the 19920 project, reports
bmpd
with reference to the "Intefaks-Volga".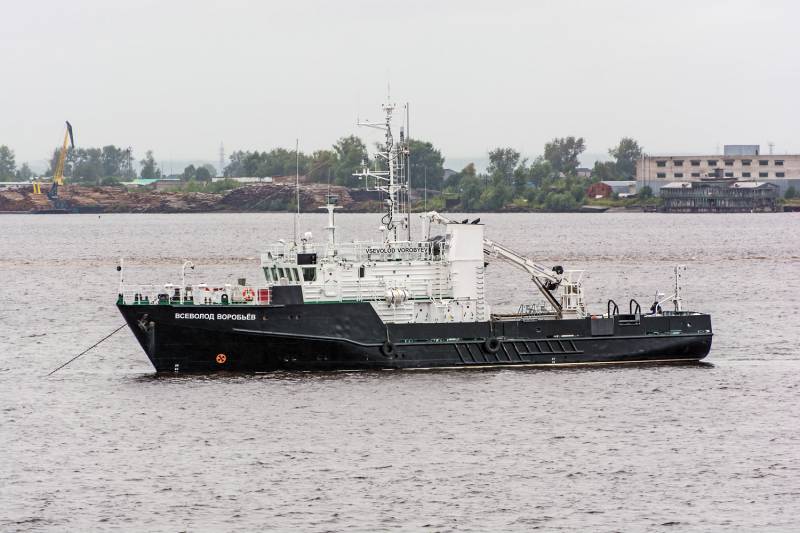 The last commissioned by Vympel Shipyard JSC (Rybinsk) was a large hydrographic boat of the 19920 Vsevolod Vorobyov project.
The delivery time of the product is October 25 2020, the place of delivery is Murmansk. The cost of the transaction amounted to 1,15 billion rubles.
The agreement was signed following the results of the competition held in November. Okskaya shipyard was the only enterprise whose application was found to meet all the requirements of the tender documentation. So, due to the lack of documentation, the Shipyard "More" (Feodosia) was not allowed to participate in the competition.
Bmpd comment: "Until now, the main builder of the large hydrographic boats of the 19920 project (cipher" Baklan ") for the Russian Navy was the Vympel Shipbuilding Plant (Yaroslavl Region). The lead boat of the 19920 project BGK-2090 was built on the Vympel CVD and transferred to the Russian Navy in the 2008 year. Then the Rybinsk company built four more boats of this type, delivered in 2012-2016. Now Vympel, under a government contract with the Ministry of Defense, is building two more boats of the 19920 project. "