Trend critics of President of Ukraine Petro Poroshenko has come to Berlin and Brussels. For a long time, the silent German political elites burst into critical exclamations addressed to a person whose presidential rating in Ukraine (according to polls) is 6,5%.
In the Christian Democratic Union (CDU), part of a coalition with the CSU, said that the current economic situation in Ukraine looks unsatisfactory due to the fact that Poroshenko does not lead any anti-corruption struggle. According to the deputy of the CDU Norbert Röttgen, Poroshenko must decide on their future status.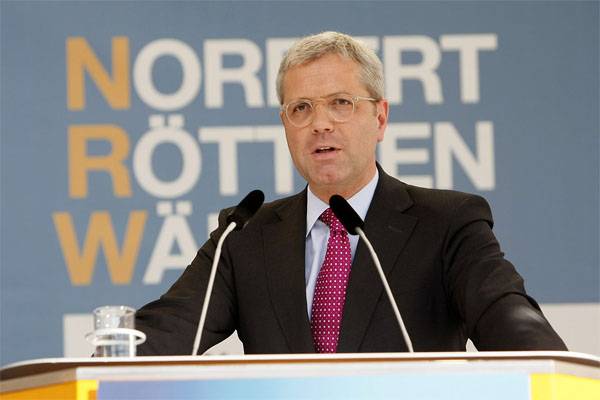 Röttgen (ex-Minister of the Environment and Nuclear Safety of Germany):
Let him decide whether he wants to be president or remains an oligarch. Let him make a choice: country or money?
Another representative of the ruling coalition of the Federal Republic of Germany, Elmar Brok, said that he did not see any steps on the part of the president to eradicate corruption that had afflicted Ukraine.
And even the European Commissioner for Enlargement and Neighborhood Policy, Johannes Hahn, said that the anti-corruption struggle in Ukraine was failed.
This once again suggests that Poroshenko is unlikely to be able to solicit money from the European Union with a single argument about "resisting Russian aggression."
Recall that the visit of the IMF mission, previously scheduled for December 2017, decided to cancel. Thus, the question of further lending to Ukraine hangs in the air. And from 2019, Kiev should go to pay off the huge debts accumulated by the current authorities.