Ukrainian command to strike the Donbass led to the combat readiness of more than 500 self-propelled artillery. It is about more than 220 122-mm SAU 2C1 "Carnation" and about three hundred 152-mm SAU "Acacia", reports
Messenger of Mordovia
.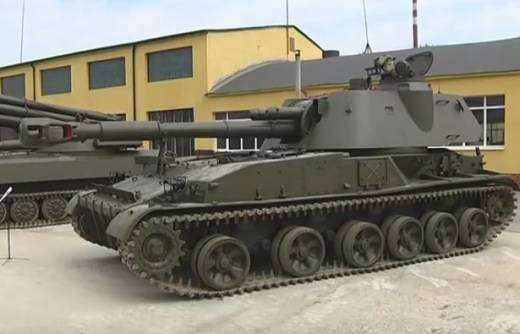 In addition, there are currently about a hundred 152-mm 2C5 "Hyacinth", 203-mm 2C7 "Peony", 120-mm 2C9 "Nona C" and 152-mm 2C19 "Msta C".
"I would like to highlight the" Peonies ". Such self-propelled guns are relatively few, only about four dozen. These machines were preserved for a long time and, before getting into the troops, underwent a major overhaul at the Shepetovsky plant. Currently, the data of the ACS can fully perform the tasks. Their 100-kilogram shells can hit targets at a distance of 47 km. The rate of fire - 3 shot for 2 minutes, "writes the author Dmitry Lemeshko.
It is necessary to mention and more 1200 trunks towed artillery, as well as volley jet systems. "All this is ready to cover the Donbass with a sea of ​​steel and fire. We are already seeing the beginning now, "he notes.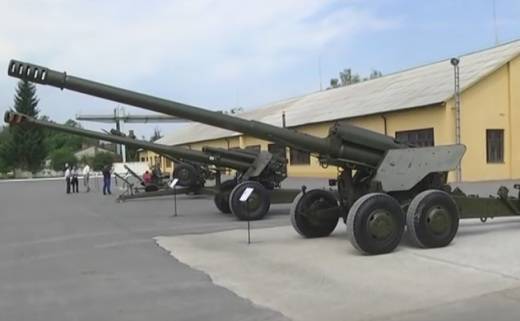 Some experts note that if in 2014, howitzers and guns of the Ukrainian Armed Forces fired with disgusting precision, now Ukrainian gunners have significantly increased their level of training.
In addition, the use of drones and other means of intelligence has become the norm. In addition, Ukrainians are taking steps to introduce automated controls.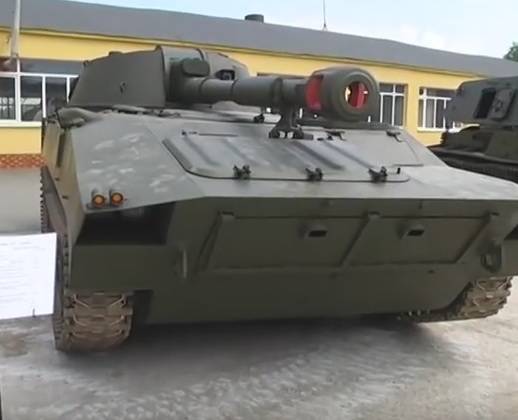 It should be mentioned that from time to time, after the next fire in warehouses, there are publications that the Ukrainian army is about to begin to experience a shortage of shells and mines, "but in fact Ukraine has a huge amount of ammunition that will last for many years war, "concludes the author.