VTsIOM conducted polls among Russians for their political sympathies, as well as for evaluating the activities of the power ministries of the Russian government and other security agencies. As a result
of the opinion poll
it was found out that if the elections were held next Sunday, then the turnout would be about 70%.
The rating of candidates (and possible candidates) looks, according to estimates of the All-Russian Public Opinion Research Center, as follows:
Vladimir Putin - 83,8% of votes, Vladimir Zhirinovsky - 4,1%, Gennady Zyuganov - 3,3%.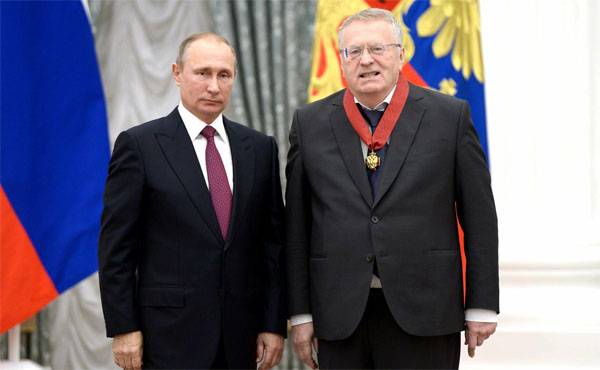 The rest of the candidates, including Yavlinsky, Sobchak, Titova and others, did not receive even one percent of the votes in the course of the poll.
About 5% found it difficult to give a definite answer.
If we talk about the percentage of Russians approving the activities of Russian security agencies, here the Ministry of Defense and the Emergency Ministry are among the leaders. 93% of respondents said that the Russian Defense Ministry as a whole copes with its responsibilities.
At the same time, VTsIOM found out that the Russians are the worst informed about the activities of such security structures as the Federal Guard Service (FSO), as well as the Rosguard.
The lowest rate of approval of activity by Russians is from the General Prosecutor's Office of the Russian Federation. Her rating was 29 points from 100.