Serbian President Alexander Vucic, visiting Russia, made a statement regarding the issues of dialogue with Kosovo. Recall that both Belgrade and Moscow do not recognize the independence of the province of Kosovo, considering it an integral part of Serbia. At the same time, the western "partners" of Serbia are persistently pushing the idea that Belgrade needs to recognize Kosovo sovereignty, which will allegedly open the way for the Serbs to the European Union.
During the meeting with the chairman of the Federation Council Valentina Matvienko, Vucic said that Russia could take part in future negotiations between Belgrade and Pristina as a mediator.
RIA News
quotes Serbian President:
We have certain agreements if there are conflicts. For reconciliation, the format of the mediators will be expanded between the Serbs and Albanians, between Belgrade and Pristina. I asked if Russia could also become a mediator, and President Putin agreed.
According to Vucic, Serbia will ask Russia to engage in dialogue as a mediator if Kosovo Albanians insist that the United States of America should become participants in the negotiation process.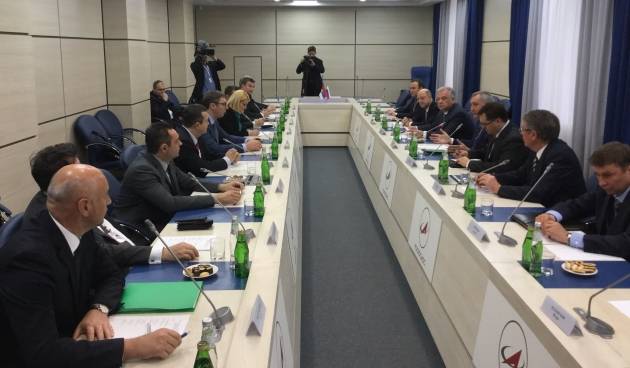 Earlier, Alexander Vucic met with Russian President Vladimir Putin, as well as Deputy Prime Minister Dmitry Rogozin. It was about deepening cooperation on security and trade issues. According to the Serbian President, the Russian-Serbian trade turnover in 2016 amounted to 2,3 billion dollars and there is an upward trend in the current year. The Serbs, in particular, are interested in participating in the Turkish Stream project, which will lead the gas to southern Europe.