The final batch of new Ansat-U training helicopters entered the training
aviation
base of the Air Force Academy named after N.E. Zhukovsky and Yu.A. Gagarin, reports the Department of Information and Mass Communications of the Ministry of Defense of the Russian Federation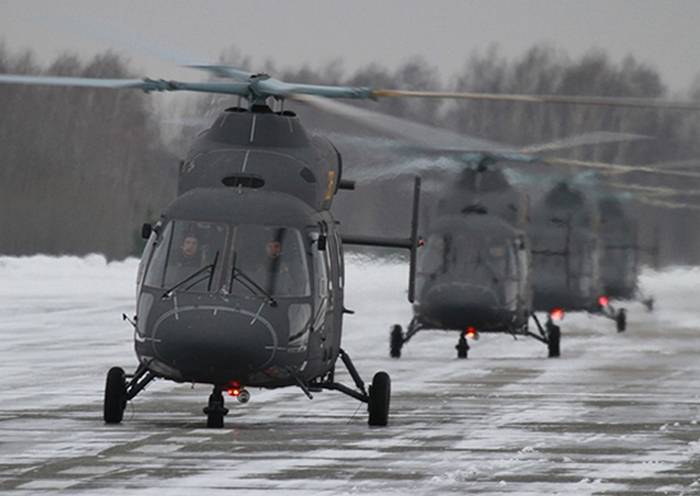 Five new Ansat-U helicopter training helicopters entered the Aviation Training Base of the Air Force Academy named after NE Zhukovsky and Yu.A. Gagarin deployed in the Saratov Region
- said in a statement.
It is noted that the crews of the Syrzran branch of the academy redeployed helicopters to the airfield from the factory.
The state defense order-2017 for the supply of 10 helicopters of this type is fully implemented. In November, the Ansat-U 5 helicopters were also delivered to the Air Force Academy.