The territories of Syria in the province of Deir ez-Zor held for the first time in several years were held on the territories freed from terrorists of ISIL (* prohibited in the Russian Federation) in Syria. The local population elected heads in the districts of Diban and Khadzhin. This is reported by the Syrian journalist Riyad Farid Hijab.
It is noted that the holding of elections was possible after the return to these areas of the Syrian province of many refugees who had previously been forced to leave their homes after the arrival of the militants.
Syrian journalist cites the text of the statement of the newly elected head of one of the districts of the province of Deir ez-Zor Samir Abdula:
The massive return of refugees is inevitably associated with a huge number of humanitarian problems: people need to be provided with food, drinking water, medicines, and medical assistance should be provided. We are grateful to our Russian friends who help the people of Syria almost every day, however, this cannot continue indefinitely. Syrians themselves must rebuild their cities, learn to live again without war.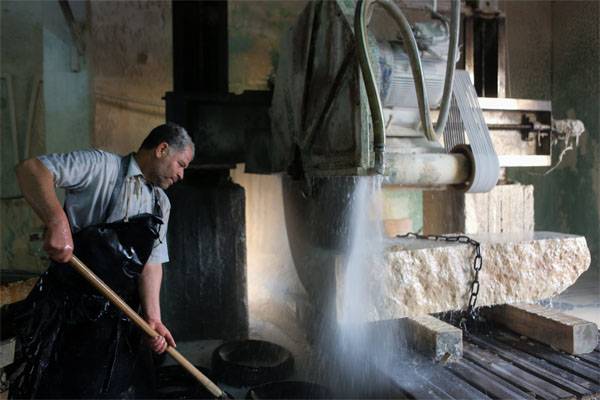 The head of the region noted that it is necessary to pay attention to the restoration not only of the oil-producing province in Deir ez-Zor, but also to agriculture. This is primarily about cotton. Samir Abdul stated that during the year about 1,5 thousand tons of cotton were supplied to the cotton processing plant in the province of Hama from Deir-ez-Zor.
For reference: at the beginning of this month, the Eastern Territories Governance Committee of Deir ez-Zor started its work in the city of Salchiah. The Russian Reconciliation Center of the warring parties took an active part in organizing the work of the committee. The committee includes all ethno-confessional groups living on this land. The active work of this body will allow to restore normal peaceful life in the eastern part of the SAR.