Today, Russia is celebrating the Day of Security Service Employees. At the same time, the centenary anniversary of the Russian special services is actually being celebrated - regarding the day from which modern Russia decided to keep a report. We are talking about 20 December 1917, when in revolutionary Russia the Cheka (All-Russian Emergency Commission) was formed to combat counterrevolution and sabotage at the Council of People's Commissars of the RSFSR. A holiday in the Russian Federation appeared on the calendar on the basis of a presidential decree of December 20 of 1995 of the year.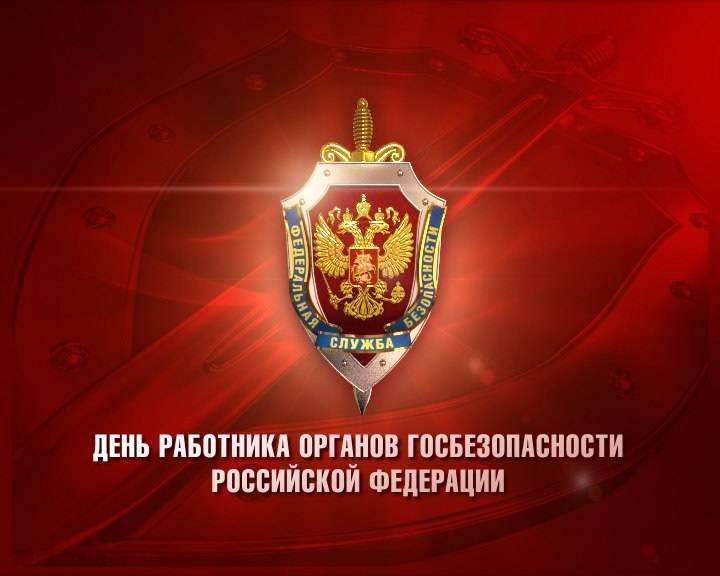 On the eve of the Russian capital arrived security officers of the CIS countries to participate in the meeting of the heads of the secret services of the Commonwealth.
FSB Director Alexander Bortnikov:
From the first days of its existence, the units of the Cheka were reliably defending the sovereignty and territorial integrity of the country from external attacks, fighting gangsterism, sabotage, sabotage and terrorist manifestations. And in the confrontation with foreign intelligence services, they repeatedly proved their worth and professionalism.
On the shoulders of the security forces of the Russian Federation - the solution of the most important tasks to ensure the security of the state and citizens of the country. In recent years, the Russian special services have managed to build a reliable system to counter terrorism and extremism. Hundreds of prevented terrorist attacks, liquidated militants - in various regions of the country: from the North Caucasus to the Volga regions and the center of Russia. At the same time, an important point is active interaction with society, as well as effective joint work with the special services of foreign states, including the CIS states. This is indicated by representatives of the leadership of the security agencies of Russia.