The press continues to get dosed information about the project of the newest Russian submarine "Husky". This time it is reported about the plans for the service life of a new generation submarine. This information is shared by the head of the robotics sector of Petersburg Malachite design bureau Oleg Vlasov.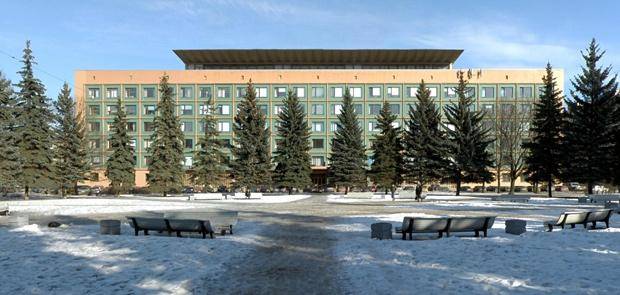 According to Oleg Vlasov, the service life of the multi-purpose submarine of the 5 th generation of the Husky will be 52 of the year.
RIA News
cites the statement of the representative of "Malachite" made during the All-Russian Conference on the development of maritime robotics of the Russian Federation:
Surely heard that such a "Husky" and "with what it is eaten." We have decided for ourselves what technical possibilities are for the hardware complex that is realistic to create in the perspective in which the ship is created. This ship will serve 52 of the year. The ship today is formed.
Why exactly 52, Oleg Vlasov did not say.
Oleg Vlasov said that at the moment, active work is underway to create robotic complexes for submarines of the newest project "Huskies".
Earlier, Commander-in-Chief of the Russian Navy Viktor Korolev, that research work on the project of the fifth generation submarine will be completed in 2018 year. If you believe Oleg Vlasov, the Husky project has already been formed. It is known that the Huskies will be armed with Zircon hypersonic missiles.
A few days ago, it was announced that the Husky submarine had acquired its appearance. To date, scheduled report of the representatives of "Malachite" Commander of the Navy on the technical details of the future submarine.