Kyiv International Institute of Sociology today publishes a rating of Ukrainian political parties and their leaders. The rating suggests that the level of public support for the current president fell to the lowest level ever for Petro Poroshenko in the presidential chair. His figure, according to KIIS, is 6,5%.
The Ukrainian realities of today's day are that with such a result Poroshenko is in second place of the presidential rating. First place is for Yulia Tymoshenko. At the same time, its separation can not be called significant - the 7,9% indicator. Anatoliy Gritsenko, who KIIS found 4,9% support, closes the trio of "leaders".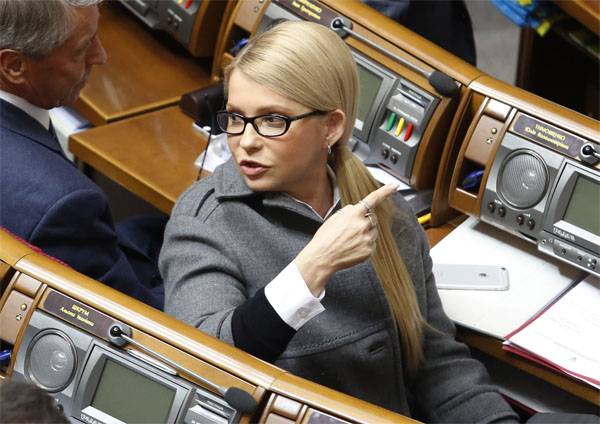 For reference: Anatoly Gritsenko is the leader of the Civil Position party, former defense minister during the presidency of Viktor Yushchenko.
Almost 40% of respondents said they did not know who to vote for. 4,5% said that they would have deleted all the proposed candidates from the list, and about 15% think that they will not go to the polls.
It is noteworthy that the survey was conducted among those who do not know for whom to vote. It turned out that there are more sympathies on the side of Tymoshenko - 20,5%.
The rating of Ukrainian political parties in the KIIS survey is as follows:
"Batkivschyna" - 6,5%, Petro Poroshenko's Block - 5%, "Opposition Bloc" - 4,1%, "Popular Front" - 0,7%. Saakashvili's "Movement of New Forces" party - slightly more than 1%.
Such unintelligible indicators of the leading parties of Ukraine say that the people have lost all hope that someone from the camp of the current political elites will make life in Ukraine better.
In the Ukrainian segment of social networks, responding to the survey results, they joked: "It's time to run for Yanukovych."