The deployment of new anti-ship hypersonic cruise missiles "Zircon" on corvettes and frigates of the Russian Navy is planned under the new state armament program (LG) for the 2018-2027 years. It is reported by TASS, citing a source in the Russian military-industrial complex.
The maritime part of the new HPV is one of the priorities for the construction of corvettes of 20385 and 20386 projects and frigates of 23350 and 23350М projects with high precision
weapons
including cruise missiles "Caliber-NK" and hypersonic rockets "Zircon"
- Said the source agency.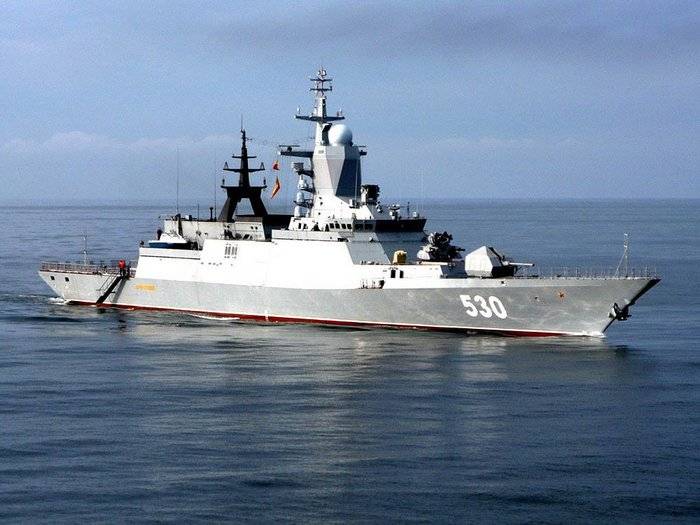 The Russian Navy has five 20380 corvettes, five more are under construction. Laid on two corvette upgraded project 20385 and one - 20386. Perhaps, the source noted, the order for these ships will be increased, Kaliningrad plant Yantar will be engaged in their construction (at present, corvettes are being built at St. Petersburg's Severnaya Verf and Amur shipbuilding plant). In different degrees of readiness are four frigates of the 22350 project, which is being built by the Northern Shipyard.
The fact that within the framework of the new GPV "the task is to ensure the completion of the development and delivery to the troops of fundamentally new types of hypersonic weapons" was officially announced in April to the Ministry of Defense. At the end of November, Senator Viktor Bondarev announced the presence of Zircon hypersonic missiles in the arsenal of the Russian Armed Forces.
The Zirkon missiles, as another source in the military-industrial complex reported earlier, can be launched using the universal ship-shooting complex with 3C14 launchers, which are also used for the Caliber and Onyx missiles. This complex is installed on the corvettes of the 20380 project and the frigates of the 22350 project.