The artillerymen of the combined-arms army of the Western Military District (ZVO) received the latest Msta-CM2 howitzers, the press service of the district reports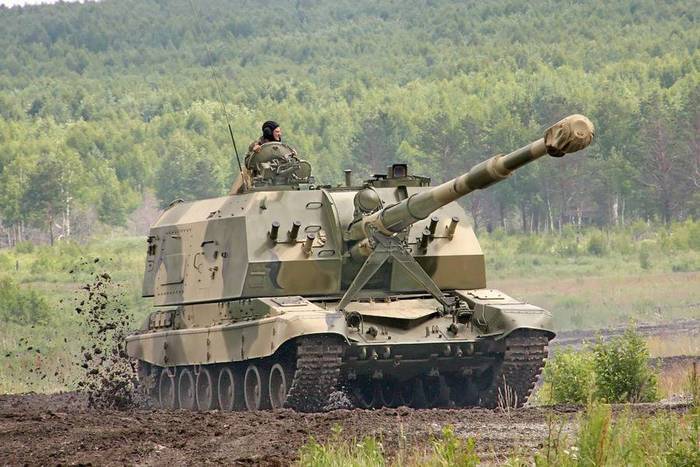 The gunners of the new artillery unit of the combined-arms army of the ZVO, stationed in the Moscow region, received over 10 self-propelled howitzers 2С33 "Msta-CM2"
- the report says.
A deep modernization of the combat fleet of artillery formations will enhance the combat capabilities of the combined arms army during defensive and offensive operations, as well as create new opportunities for motorized infantry to incorporate arthritis into reconnaissance and strike circuits during joint tactical exercises and exercises
- said the commander of the combined army ZVO Major General Alexander Peryazev.
The Msta-CM2 howitzer is intended for the destruction of artillery and mortar batteries, armored vehicles, air defense and missile defense systems, anti-tank weapons, as well as enemy manpower. The basis of the 2X33 Msta-CM2 firepower is the 2A65 152-mm caliber gun with a speed of more than 10 rounds per minute, which is higher than other artillery systems. In addition, by the end of this year, around 10 of the latest Sturm-S anti-tank missile systems will go into service with artillery formations, the release says.