The head of the presidential press service of Russia, Dmitry Peskov, commented on the American security strategy. According to Peskov, even a cursory reading of the American strategy makes it possible to come to the unequivocal conclusion that the United States is clearly not going to abandon the idea of ​​a unipolar world. The statement of the press secretary of the head of state leads the news agency
TASS
:
A cursory reading, especially of those parts in which our country as a whole is mentioned in one way or another ... there is an imperial nature of the document, there is a reluctance to abandon the unipolar world, and there is a persistent reluctance and rejection of the multipolar world.
Recall that the United States once again called Russia and China the main geopolitical threats to the interests of Washington. In the list of threats of "state" nature for the United States - Iran and North Korea.
Commenting on the American security strategy, Dmitry Peskov said that there are "positive moments" in it. From the statement of Peskov:
In particular, it is the willingness to cooperate with Russia in those areas that are in the interests of Americans. This is absolutely consistent with our approach, which was voiced by the president, because Moscow is also looking for cooperation with the United States where it is beneficial for us and as far as our American colleagues are ready to go.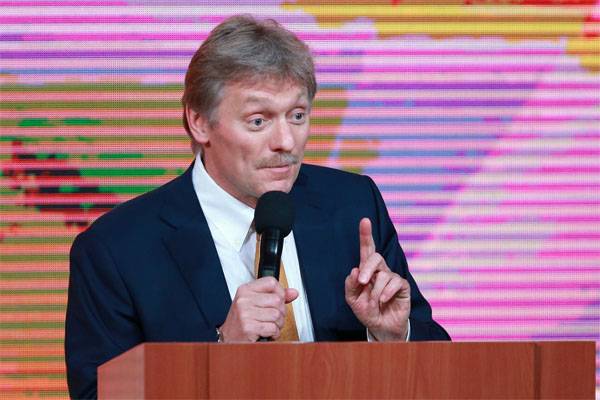 Sands cited the example of positive cooperation. This is a warning from the Russian counterparts of the American colleagues about the preparation of the terrorist underground for the attack in St. Petersburg. Donald Trump, we recall, said that the work of American intelligence services "saved the lives of thousands of Russians."