Internet resource
Ukrainian News
publishes the results of a study in which the citizens of the country answered the question about the approval or disapproval of the offensive of the Ukrainian army in the uncontrolled regions of Donbass. The survey was prepared and conducted by the Sofia Social Research Center.
The results of the survey will not please the Ukrainian "hawks" radicals. Almost 65% of respondents said they oppose the offensive actions of the Ukrainian security forces in the Donbas in order to regain control of "certain areas". 24,5% of respondents said they support the offensive of the Ukrainian army. About 10,6% could not give a definite answer to the question.
It was noted that the survey was conducted throughout Ukraine from 1 to 10 in December of this year. More than 2 thousands of citizens of the country were interviewed.
The error of statistical measurements is less than 2,2%.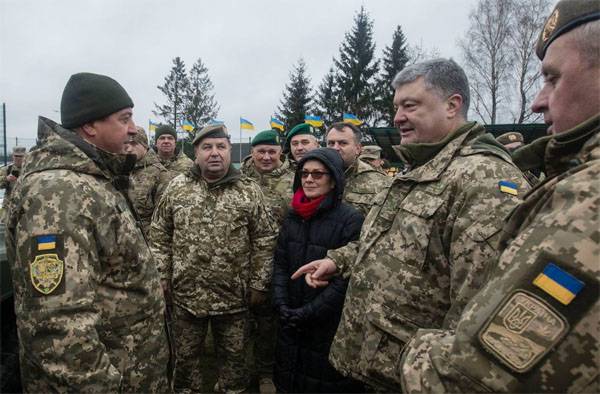 Against this background, the Ukrainian troops clearly intensified in the Donbass. In LDNR, the number of shelling, which increased almost 2 times, is attributed to the fact that the STsKK mission, represented by Russian and Ukrainian officers, was withdrawn from the territory of Donbass.
The DPR said that in the past 24 hours around the territory of the republic, the Armed Forces of Ukraine and the national battalions fired around 670 ammunition, including shells and mines. The silence mode was broken 33 times - 16 settlements were shot at, including Gorlovka. A woman was injured.