New
aviation
the TV7-117ST engine developed by Klimov JSC (part of UEC), designed for installation on the Il-112V light military transport aircraft, completed the first stage of flight tests.
During this phase of the test, the order of 20 flights was carried out, on the results of which CIAM should issue its conclusion on the possibility of installing the TV7-117CT on the first IL-112В prototype aircraft.
- stated in the aviation industry.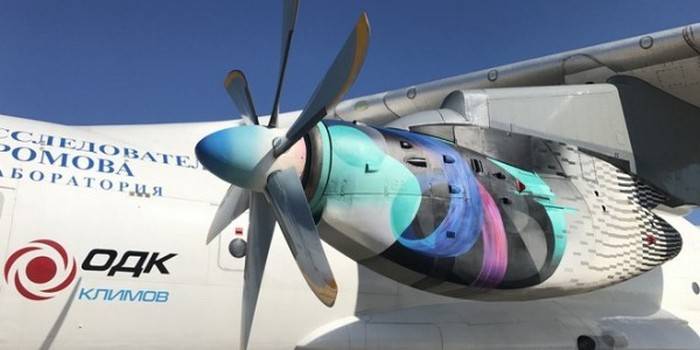 They clarified that the tests were conducted on the IL-76LL flying laboratory. The conclusions of CIAM on the first stage of testing are expected in mid-January of the year 2018.
The work on bringing TV7-117CT to the requirements of the technical specification will continue until 2020 of the year, that is, until the completion of the development work and state tests of the aircraft with these engines
- Said the source agency.
According to him, when creating the TV7-117CT, the most advanced materials, technologies and engine management systems are used. Maximum take-off power increased to 3 ths. Hp instead of 2,5 ths. Hp in TB7-117CM, and in emergency mode, the engine develops power 3,6 thousand hp In addition, the power plant of the IL-112В aircraft is equipped with new propellers AB-112 developed by the research and production enterprise Aerosila.
The Klimov company develops an engine within the framework of a previously concluded agreement between the UEC and the Ilyushin Aviation Complex for the development of design and development works on the subject: "Development of a turboprop engine with a free turbine TV7-117CT and SAU for the Il-112В aircraft" with the code "LVTS-TV7-117ST-Klimov"
- Leads "Interfax" the words of the interlocutor of the agency.