The newest, recently commissioned, the largest British aircraft carrier, Queen Elizabeth, has leaked due to a malfunction, the Daily Mail newspaper reports.
According to the publication, a problem with the shaft seal occurred a couple of weeks after the start of service of the aircraft carrier as part of the Royal Naval
fleet
. Now the ship has to pump out 200 liters of water per hour.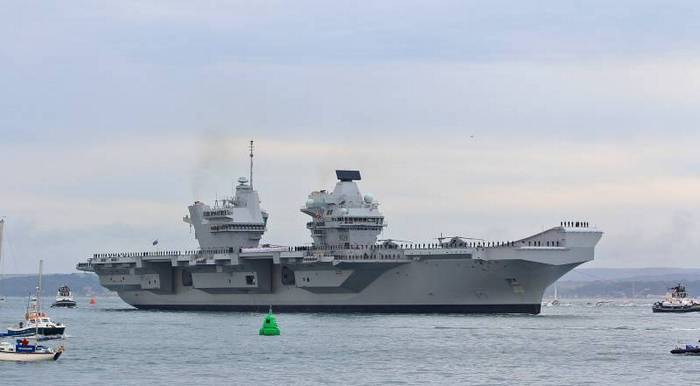 A problem was found with shaft seal (pump operation). Now the aircraft carrier will go to repair, while he is near Portsmouth
- the newspaper quotes the representative of the Royal Navy.
In early December, it was reported that the aircraft carrier, whose value exceeds three billion pounds, began service as part of the British Royal Navy after the ceremony of "baptism" at the naval base in Portsmouth.
The ship with a displacement of 65 thousand tons and a length of 280 meters is capable of speeds up to 25 nodes. It can accommodate up to 1,6 thousands of crew members, and the standard aircraft group of the ship has up to 40 airplanes and helicopters.