All Russian and Ukrainian officers from the Joint Center for Control and Coordination of the Ceasefire Regime successfully crossed the line of contact, said Ruslan Yakubov, a representative of the self-proclaimed Donetsk People's Republic in the JCCC.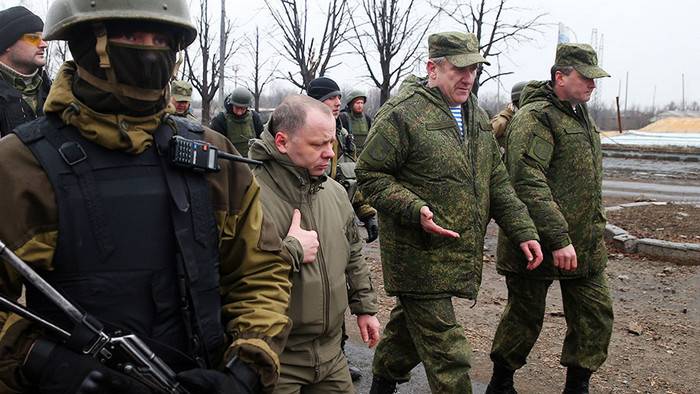 I would like to note that the exit of the Russian officers was forced, and for this reason, early. Their shift was supposed to be here for another month and a half.
- quotes Yakubov
RIA News
Earlier, Moscow announced the termination of work in the framework of the JCCC and the withdrawal of Russian observer officers from Donbass. The Foreign Ministry said that Kiev created for the Russian military "tense moral and psychological environment" and hindered the work. For example, officers were restricted from accessing the line of contact and prohibited from communicating with local people.
Kiev rejected the accusations of Moscow, regarding this step as a "provocation". The Ukrainian side reported that it would also withdraw its observers from the territory not controlled by it, however, it is ready to continue work in the JCCC, like the Donetsk People's Republic.
The JCCC was formed from officers of the General Staffs of Russia and Ukraine on behalf of the presidents of the two countries. The center was created after the conclusion of the Minsk agreements, which are aimed at resolving the conflict in the Donbas.