The solemn ceremony of laying a small rocket ship (ISC) "Whirlwind" of the 22800 project will be held on Tuesday at the shipyard "More" in Feodosia, reports
press office
Ministry of Defense of the Russian Federation.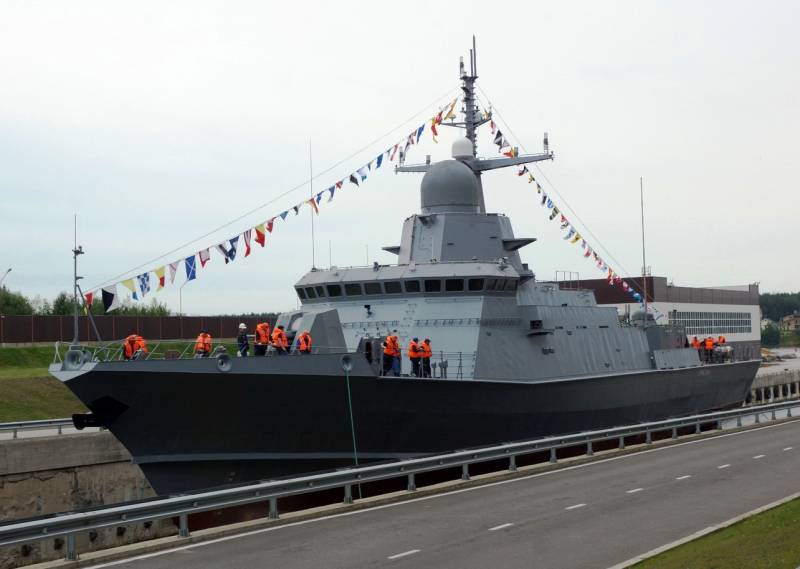 By order of the Commander-in-Chief of the Russian Navy, Admiral Vladimir Korolev, the ship was given the name "Whirlwind". This is the third small missile ship of project 22800, being built at the Feodosia enterprise "Sea" for the Naval
fleet
Of Russia. At various stages of construction on the stocks of this plant are small missile ships "Storm" and "Okhotsk",
says release.
It is reported that "representatives of the administration of the city of Feodosia and the plant management will take part in the solemn ceremony of laying the IRC" Whirlwind " On behalf of the Main Command of the Navy, the Deputy Head of the Naval Shipbuilding Department, Captain 1 of the rank of Mikhail Krasnopeyev will take part in the event.
The IRC of the 22800 project was designed by the Almaz Design Bureau. The ships have a displacement of about 800 t and are capable of speeds up to 30 nodes. Equipped with a high-precision rocket complex
weapons
modern artcomplexes and navigation tools.
"When designing and building small rocket ships of this project, the requirements of the Main Command of the Navy were implemented, which made it possible to achieve a number of advantages. This is a high maneuverability, increased seaworthiness, as well as the architecture of superstructures and hulls, made according to the technology of low reflectivity. The ship will be able to perform tasks in the sea zone at a distance from the bases to 3000 miles, "added the press service.