Foreign customers queued for the purchase of Russian ships after their combat use during operations in Syria, reports
RIA News
Statement by the President of the United Shipbuilding Corporation (USC) Alexei Rakhmanov.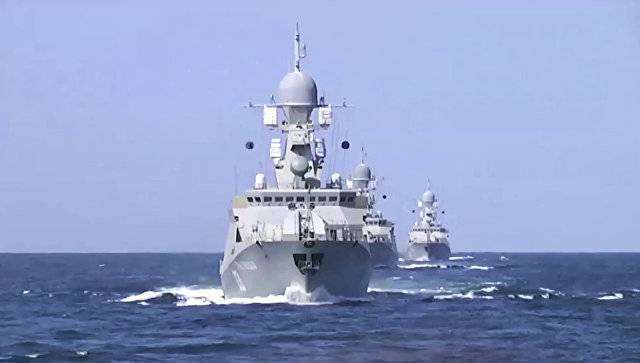 After the Syrian campaign (potential foreign buyers) stood in line. Absolutely serious. Once demonstrated effectiveness
weapons
, everyone understood that this is not a joke,
Rakhmanov said on the radio Echo of Moscow.
However, he did not specify which countries are interested in the products of the corporation.
According to the head of USC, "the first traditional question asked by foreign partners:" Does your fleet work on these ships or vessels? "".
If they get an affirmative answer, then the dialogue goes much faster. Considering that all this works, we have a completely different dialogue with most of our partners,
He stressed.
To our traditional partners, we added those who with a certain degree of skepticism related to what we can do, and, accordingly, moved from general discussions to contracts, discussions on the purchase of weapons that they wanted or were eyeing to purchase,
concluded Rakhmanov.
Missile ships "Dagestan", "Grad Sviyazhsk", "Velikiy Ustyug" and "Uglich" used cruise missiles from the Caspian Sea, making 26 launches on targets of terrorist groups in Syria. 8 December 2015, the Caliber cruise missiles were deployed from under the water. Then missile launches repeatedly performed other surface and submarine ships of the Navy.