The CAA, with the support of the VKS RF, has made significant progress in the direction of Abu Dali. The field commander of terrorists has been destroyed in Hama. Reports about it
FAN
with reference to Syrian sources.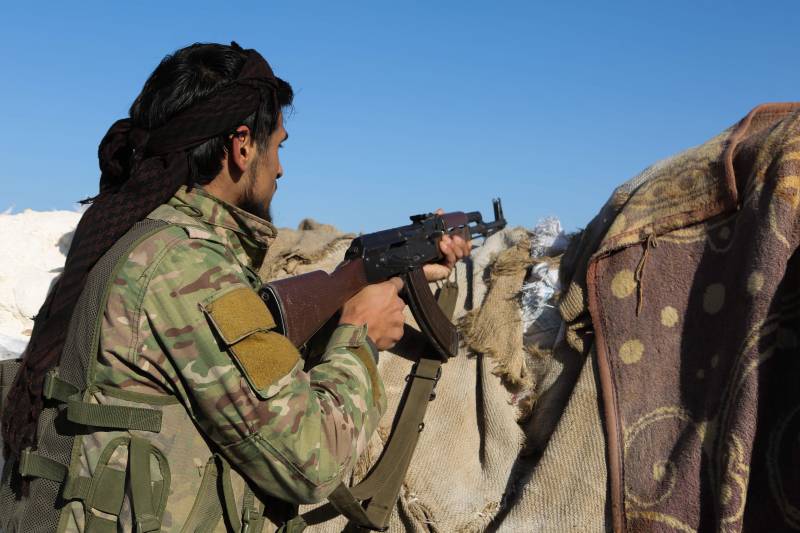 On the territory of the Eastern Guta oasis in the south-eastern part of the province of Damascus, the armed confrontation between government forces and armed opposition groups does not subside. Also, government forces conducted artillery shelling of militant positions in the Kafr Batna area. Not far from the Syrian capital, soldiers destroyed the tunnel of the radicals. The underground passage, intended for covert promotion and surprise attacks on the positions of the Syrian army, had a length of 300 meters and lay at a depth of eight meters.
The Russian Aerospace Forces attacked Dzhebhat an-Nusra terrorists (banned in the Russian Federation) in Aleppo province. The positions of radical Islamists near the village of Bourges Sbein in the south of the region were attacked.
In the territories of the province of Deir ez-Zor, captured with the support of the western coalition by Kurdish militia, point-by-point clashes continued between fighters of the Syrian Democratic Forces (SDF) and ISIS terrorists (grouping prohibited in the Russian Federation). In one of the clashes five SDF militiamen were killed. In addition, the IG bomber on the jihad-mobile blew himself up in the area of ​​the Al-Tanak field. As a result of the attack, 20 fighters of the Kurdish militia were injured.
The Russian Aerospace Forces conducted massive bombardments of the deployment zones of the terrorists of "Al-Nusra" not far from the strategic city of Abu Dali in the south of Idlib province. Russian pilots also attacked the strongholds of radical Islamists in the vicinity of Rahadzhana and Al-Shakusii. The Syrian army, with the support of the VKS, has advanced significantly in the direction of Abu Dali, clearing the settlements on its way. At the end of the day, it became known that the Syrian Arab Army (CAA), with the support of allies, took control of the Ruweida settlement in the south-east of the province.
The Russian Space Forces together with the Syrian Air Force launched a series of strikes at an "Al-Nusra" objects near the city of Murek in the north of the province of Hama. Fortified militants near Al-Latamin and Kafr Zetas were also attacked. The Syrian Arab Army (CAA) launched strikes against militant locations near Al-Latamin. Clashes between the CAA and the Islamists were noted in the north-east of the region. In this area, the SAA fighters eliminated the field commander of "Al-Nusra" Salahaddin ash-Shishani.