Artillery bombardment of Stakhanov by the Armed Forces of Ukraine may be connected with the withdrawal from Donbass of representatives of the Joint Center for Control and Coordination (CUCK) of the cease-fire regime, reports
RIA News
A statement by the representative of the People's Police of LNR, Andrei Marochko.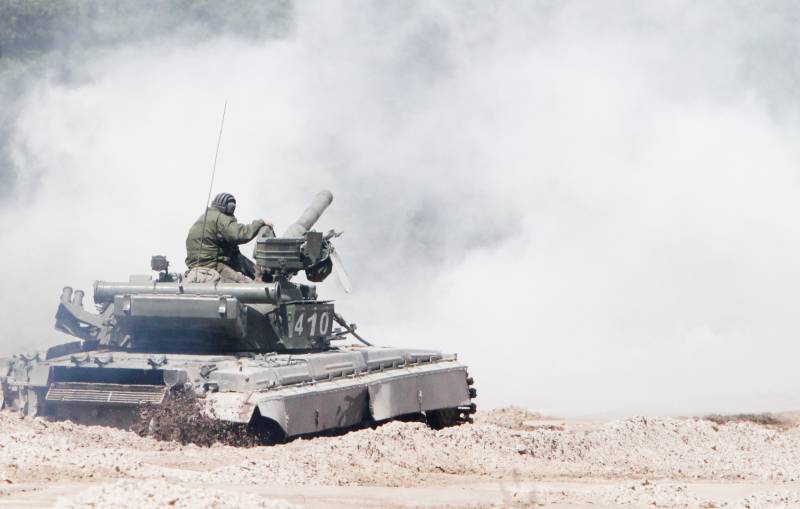 Today, the Armed Forces of Ukraine fired on a number of localities in the LPR ... Shelling was from artillery prohibited by the Minsk Agreements, millimeter 152 caliber. Most likely, this incident occurred due to the fact that today representatives of the JCCC were withdrawn and now there is simply no one to record these crimes,
said Marochko.
He said that "as a result of this shelling, three civilians received fragmental wounds, one woman died of a heart attack."
Earlier, the Ukrainian side said that military observers from the JCCC could not cross the contact line in the Donbass because of the firing of multiple launch rocket systems allegedly conducted by the DPR militia.
"The fighters of the NZF ORDLO continue to cynically violate the security guarantees they provide and the cease-fire regime. So, 18 December 2017, near 17: 00 they fired at the village Novoluganskoye using the MLRS ... It is worth noting that at the same time, the transfer of the demarcation line by officers of the Russian side of the JCC over the MPSVV Mayorsk, which is located near the district, was to begin the shelling ... the Ukrainian side of the JCCC was forced to stop the transition through the CPVV and transfer it to the next day, "the ATO headquarters release said.
In turn, the representative of the DPR in the STCCK, Ruslan Yakubov, said that the transfer of the contact line was postponed to Tuesday due to the fault of Kiev.
The patrols of the OSCE mission, which carried out mirror monitoring of the situation at KPVV Gorlovka-Mayorsk, where the transfer of officers of the Russian Federation and the Armed Forces of Ukraine were to take place, left the place of patrol. The leadership of the representatives of the Armed Forces of the Russian Federation in the JCCB decided today for security reasons not to cross the line of contact. The Ukrainian side has not provided transport, a second attempt to cross the line of contact will be tomorrow,
said Yakubov.
Recall, Moscow decided to withdraw its military observers from the Donbass after the work of the Russian representatives in the joint Center for Control and Coordination in the Donbass became impossible. In Kiev, in connection with this, it is proposed to eliminate the JCCC at all.