The head of the Pentagon, James Mattis, said that the power of the US Armed Forces provides American diplomats the opportunity to speak with representatives of other states from a position of strength, reports
RIA News
.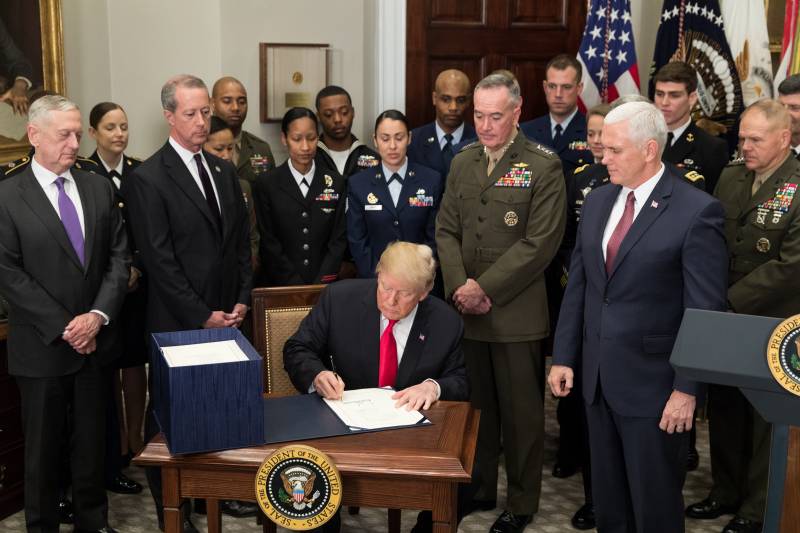 Being the most powerful military forces in the world, the US military provides our diplomats with the opportunity to always speak from a position of strength. With the support of our allies and partners, we will continue to protect our common security interests by protecting America from those who seek to threaten the freedom that we have,
said Mattis on the occasion of the promulgation of a new US national security strategy.
The new strategy involves active opposition to the policies of Iran and the DPRK, as well as in some cases Russia and China, which are called in the document "rival countries" or "rival countries". Another threat to themselves and their allies the United States called "jihadist terrorists."
Donald Trump, commenting on the strategy, said that Moscow and Beijing are challenging American influence and values.
Our strategy is based on the principles of realism, promoted by our vital national interests. This strategy recognizes that we are involved in a new era of competition, whether we like it or not,
said the president of the United States.