Speaking at the military college and referring to the results of inspections in military districts in 2017, Defense Minister Sergei Shoigu as a whole positively assessed the results. However, once again the minister noted that the slow development of modern military equipment by military service personnel is a phenomenon that, unfortunately, has not gone anywhere.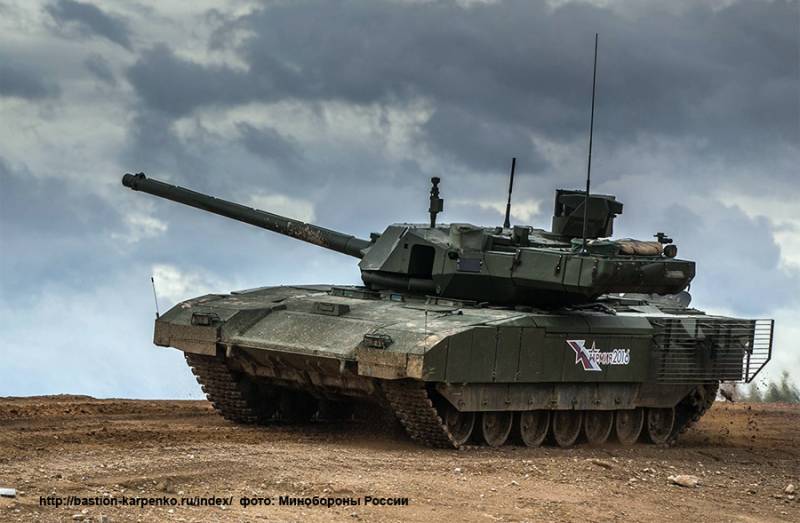 And there is something to think about.
Shoigu, by the way, has more than once said that a year is not enough for the normal training of a modern soldier. And here there is a double-edged sword: on the one hand, the reluctance to "lose two years" can again lead to the wholesale flight from the army, on the other, it is already clear that a year is sufficient only to train those fighters who are not associated with sophisticated modern equipment.
Many will reasonably argue: he himself, he says, has repeatedly said / wrote that a year of military service is enough to test a candidate for a contract. And then - welcome to the contract service, where they will teach everything and quality.
I agree, wrote. And he thought that way, but then, looking at some exercises during a visit to the exercises, he became thoughtful.
The fact that today the youth is going to a contractual service with quite normal quantities is good. And with contentment, now everything is not so sad as ten years ago, and a beautiful bonus in the form of a housing certificate, too.
As for the numbers, even in 2015, Shoigu stated that the number of contractors exceeded the number of conscripts. And today, these numbers are approximately the 400-450 of the first thousand and about the 300 of the second thousand.
And if with contract soldiers everything is clear and understandable, then here is the problem of conscripts. Moreover, I watched it with my own eyes. Even after six months, for the most part, conscripts are universal sorrow. No, there are exceptions, I saw, for example, in Valuyki, as the guys after the 3 months of service were already capable of very meaningful and precise actions. But it really was an exception.
Pros from the contract. Having studied and mastered the technique of any complexity, be it an air defense system, an airplane, a tank, and so on, it is good that they are not limited in time. These are those who will be on the first line of defense in case of anything. The case can be anything: international terrorism, neighbors that have pulled out of coils, intervention in local conflicts within the CSTO (the most probable, by the way), "partners" from the West and their ambitions.
400 thousands of trained and competent professionals - this is a very tangible figure. However, who is the first to go to battle, he will be the first to lose. Proved long ago and spelled in blood.
Who will change them is a good question. And the other, no less, and, probably, even more burning: who will change tomorrow those who provide combat work?
For example, give airfields. I watched the process of preparing airplanes at three airfields in the Golden Military District this year. I was amazed that there are young pilots, but alas, among the technical staff. From the category 35-40 are found, but very rarely. Mostly for 40.
This year we wrote about the expansion of admission to the academy of Zhukovsky and Gagarin. 1612 cadets. Some part will not reach the finish line, of course, but a certain number will become technical staff at the aerodromes. Good.
Probably, the academy specialists did a good job, selecting 1612 people from almost 10 thousands who want to enroll.
There is, however, a nuance. Few people know that what is called today VUNC Air Force "Air Force Academy named after Professor N. E. Zhukovsky and Yu. A. Gagarin" is a conglomerate of several components.
In addition to the Academy named after Professor N. E. Zhukovsky and the Academy named after Yu. A. Gagarin, the following were included:
- Borisoglebsk Higher Military
aviation
School of Pilots named after V.P. Chkalov;
- Voronezh Higher Military Aviation Engineering School;
- Irkutsk Higher Military Aviation Engineering School;
- Stavropol Higher Military Aviation School for Pilots and Navigators of Air Defense;
- Tambov Higher Military Aviation Engineering School of Radio Electronics;
- Voronezh Military Institute of Radio Electronics;
- Federal State Research Center for Electronic Warfare and the evaluation of the effectiveness of reducing visibility.
So, two academies, two flight schools, two aviation engineering schools and two radio-electronic ones. NIIC EW does not consider it so, to heap.
8 military universities have teamed up to work in the training of engineers for the videoconferencing. The result - 1612 man and former commander in chief Bondarev did not hide his satisfaction. 12 faculties are 130 people on each. Plus, not everyone will finish training, fact.
Perhaps all is not so bad.
For 10 years (5 in teaching and 5 initial practice) you can end up as an engineer person.
For the year of the term - it is unlikely. But such tasks are not set.
Plus, we will not discount the terrifying level of our secondary education. By the way, then Bondarev said in an interview that "we would have scored three thousand, but better quality than quantity."
Translate? Or is it clear that the frank sacrifice of the USE is better not to allow planes?
But this is an officer corps, we will assume that they learn. Let's return to conscripts.
At the very least, it would seem like a year for a civilian youth to make a fighter, let's say, second-rate. That is, to learn to act in battle, to shoot from a machine gun, grenade launcher. Seen, you can. Shoot, fall. Already not bad.
More complex things that require specialized knowledge such as artillery, which for some reason cannot do without mathematics, is more difficult. Yes, ballistic computers and all other useful gadgets, this, of course, yes, are present.
About very complex things such as air defense, RCBZ, EW, you can already worry. There are electronics in bulk, even in the new RCM, wherever you put your head, everywhere there are touch screens and high-rise units. About "Armata" just silent.
And do not even think about some general computer literacy. Laiki in social networks and working with complex (really complex) electronic complexes are two different things.
What is the result? We have contract soldiers who are ready to go and show their knowledge and skills at the first call. Apply, so to speak, in practice. But the contractor must be protected, in him money and efforts are planted in full and from the heart. And, most importantly, who will replace him in case of what? Same contract? And it is still necessary to grow and learn.
The same is true in terms of those who will serve "Almaty", "Kurgan", "Boomerangs" and everything else, "not having an analogue in the world."
And, it turns out, like two armies, right? One is the professionals who know the technology to the screw and are able to do everything and the second, from the conscripts, who seem to be able to be even worse than the contract, but in the long run to be replaced.
But it does not work. If for the third year Shoigu grumbles on the topic that they do not really have time to master the technique, it means that he has grounds for it.
It turns out that those who went through military service, for the most part - again "cannon fodder", honed under AK-74, BMP-3 and BTR-80? I don't even want to talk about such things as communications and EW; every year there is something new for the troops.
Someone will say that we globally do not seem to be fighting with anyone. Well, yes, only someone will ask, if that? What's around, inside the country of places where such a struggle for independence and interests can go, just carry out the shells ...
It seems that the army has a reserve. Not running from the service, not writing at night and mentally normal. On the other hand, this reserve is purely nominal, because for the year of service, nothing serious has been taught. Well, in general terms.
Double-edged stick. I understand Shoigu, on the one hand, he wants the reserve to be a real reserve. Reliable rear, not a cold ass.
Increase service life? Yes, a logical move. Technique is becoming increasingly difficult, it must be mastered, studied and understood. But then all the "soldiers' mothers" will definitely be vzvuyut and the like, and again begin dancing around the military registration and enlistment offices and medical commissions. Bribes and stuff. Even in our time, when peace and tranquility are relative, in the recruiting offices of the queue of those who wanted "to the south" were to roll, and only contract soldiers went there, there are those who prefer "not to lose the year".
I personally knew those. Sick patriots. That is, they are patriots and will stand up directly for the Motherland if necessary, and on Sundays they strike airsoft no worse than the American Marines. But to serve: "Their bin is sick."
Increase the service life - will increase the number of "patients" at times.
But those who go to the army today are not very healthy either. In terms of the head. There is such a stupid malware, the USE is called. Everyone knows the essence of the program. Make a person as stupid as possible so that the look of a modern ATGM can arouse in him. He is not in "counter" and "battle", as a result - a complete rejection of the world and understanding of the situation. Full collapse.
I myself have observed more than once, unfortunately.
Meanwhile, as the Minister of Defense again noted, a new technique is flowing to our army. And she really goes. And the contractor successfully mastered it.
But what will happen to those who (don't bring, of course) suddenly find themselves in this army after serving ten years ago? No, it is clear that in a couple of months, by analogy, studied earlier ...
And if these months will not be? There were also such situations in our
stories
.
A year of study, "a gallop across Europe", if the first six months go to make a monk out of a monkey to make at least a fighting baboon - a luxury.
But today they come not only without any idea, AK-47 was not holding in their hands. I am silent about knowledge of exact sciences. And the officers, who every six months begin the process not even from the zero level, but are also silent from the "minus second". Mostly obscenely silent.
On the problems of our education, by the way, it is best to talk with officers. They can tell a lot on how replenishment comes. And how you have to fight with him so that by the end of this year, they could at least know something and could.
And the conflict is resolved very simply. And I think that here I will not reveal the truth. Return to the Soviet system NVP in high school. And the previous defeat of the sabotage hotbed, called the modern education system.
Well, after all, utter nonsense, spend half a year of time and government money to acquaint a young individual with a gun, gas mask and OZK. This can be taught in advance. Not only collect-disassemble the machine for speed (although it is also useful), the store to teach equip! OZK correctly fasten on yourself.
Well, not every school. In the center of primary training, one per district to do.
I spied the idea on the training ground of the 20th Army. They made a huge training ground. They brought a dozen there
tanks
, Armored personnel carriers, infantry fighting vehicles and guns. And now only soldiers are brought in for training.
The same is in the cities. What do you need such a center? A dozen old machines, a bucket of training cartridges. Machine gun. And the old BTR or BPM, to learn to sit down, land. So that already in the army they would not break their foreheads. And OZK. Everything. And a couple of normal retirees.
And the opportunity at least once to shoot five patrons. In the Kursk region do so, I saw.
And at the output we will receive not a vegetable hodgepodge, which the basics should be taught, but at least something that understands "ordinary untrained". But the savings of three months are obvious. And this time can be used on more necessary things.
But for this you need to do something with the Ministry of Non-Education. And we must do it today. Shoigu clearly understands this.
What is the point, that we have "Armata" and many other scary words, if there are no intelligent crews and technicians for them? And again a bad picture is drawn with T-72 and other Soviet attributes?
Not "Javelin" is terrible "Armata", no. A modern tank is terrified with bulging lamb eyes of the one who, in theory, would have to sit in it and complete the task. Fighting.
By the way, this rake in the Donbass normally came in due time. Tanks naotbivali, and sense? There are tanks, there is fuel, there is a BC. Crew no. The tractor driver, of course, will move the tank, the question is how? Not very good.
In general, if you recall Lenin's phrase, about the fact that you need to learn military science in this way, then you need to learn. And you need to learn. In advance, as it was in the Soviet Union.
Then, exactly with the successors of Sergei Kozugetovich, the head will be much less sore.