There were reports from Moldova that the Ambassador of the Republic of Moldova was recalled from Russia "for consultations". Moreover, the wording "for consultations" was heard initially, and after a while, statements from Chisinau were heard that the ambassador had been recalled "for an indefinite period". Ambassador Andrei Negutsa, as stated, was recalled due to "cases of harassment and intimidation of the political figures of the Republic of Moldova by Russia".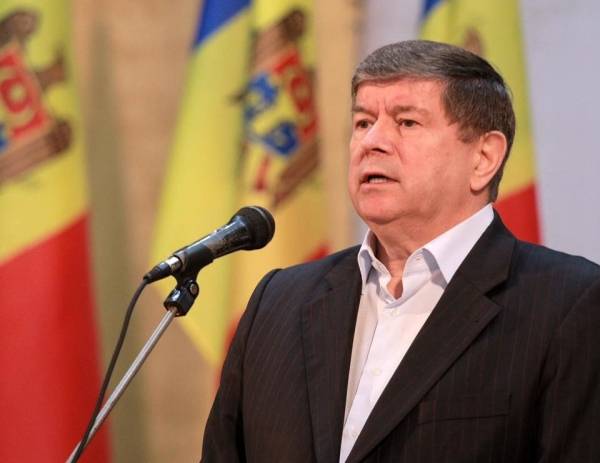 The situation was commented by the President of Moldavia, Igor Dodon (note in
Facebook
):
Outraged by the decision of the Moldovan foreign ministry to withdraw from Russia for consultations with the Extraordinary and Plenipotentiary Ambassador of the Republic of Moldova in this country, Andrei Neguza. In fact, this means an indefinite decrease in the level of diplomatic relations with our main strategic partner, the Russian Federation.

I regard this as another provocation by the pro-European government aimed at undermining the strategic partnership between our countries. Euro-unionists in the leadership of Moldova deliberately go to the aggravation with Russia in order to gain loyalty from the West.

Note that this unfriendly action was undertaken on the eve of my planned visit to Moscow at the invitation of President of the Russian Federation Vladimir Putin. If the purpose of this provocation is to disrupt my visit to Russia, then it will have no effect: I do not intend to change my plans and make a visit to Russia in any case.

The people of Moldova handed me a mandate to build normal partnerships with the Russian Federation. During the year we have done a lot in this direction, and this joint work will continue. Moldovan-Russian relations will improve in spite of any provocations by the European union regime in Chisinau.
Earlier in the Russian Federation, Moldovan oligarch Vladimir Plakhotnyuk was arrested in absentia on charges of attempted murder. He declared Russia in the international search. Now, on the orders of Plakhotnyuk and the Romanian structures, the parliament and government of Moldova are trying to "give a tough response to Russia."
Recall that earlier in Moldova decided to remove from the constitution the concept of "Moldavian language", replacing it with "Romanian". Innovation, which casts sovereignty on Moldova, is approved by the country's Constitutional Court.