After the decision of Vladimir Putin on the withdrawal of the main part of the Russian military contingent from Syria, the attention of the experts was riveted on Iran. The reason for such attention was the possible prospect of withdrawing from the SAR and Iranian military personnel. Especially closely the development of the situation is observed by experts from Israel.
Today, there are reports from Tehran from the Iranian military command that Iranian troops will not leave Syria, at least in the near future.
According to the secretary of the Supreme Iranian Council for National Security and Defense, Ali Shamkhani, the Iranian military contingent, consisting mainly of military advisers, will not leave Syrian territory until terrorist groups are finally defeated in Syria.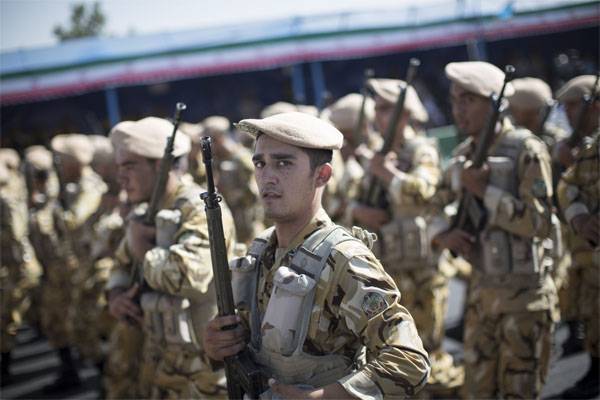 According to Ali Shamkhani, he is well aware of the "militaristic statements of Israel", which requires the withdrawal of Iranian and pro-Iranian forces from Syria. At the same time, the Secretary of the National Security Council of Iran noted that these statements by Israeli politicians and the military will not affect Tehran's decision to provide anti-terrorist assistance to the fraternal Syrian people.