Russian Deputy Prime Minister Dmitry Rogozin today held talks with Syrian Arab Republic President Bashar Assad. One of the topics concerned joint business projects on the territory of the CAP, as well as the use of the Syrian infrastructure for the implementation of plans for the extraction of mineral resources. In particular, preliminary agreements were reached on the extraction of phosphates in Syria by representatives of Russian companies.
Interfax
cites the statement of Dmitry Rogozin:
The largest phosphate deposit is located in Syria. This is a very popular product in many countries. This is fertilizer. We agreed with our Syrian colleagues that we are forming a single operator, we are working on the field, on export, on the delivery of this processed phosphate to other countries that are waiting for this product.
According to Rogozin, Syria will provide Russia with the possibility of virtually free use of the main ports of the country. In particular, it is planned to use the Syrian ports as logistics centers for the sale of Russian wheat. It is planned to arrange the supply of wheat through the sea harbors of Syria, both to the SAR itself and to other countries of the Middle East, including Iraq, Lebanon, and possibly Saudi Arabia.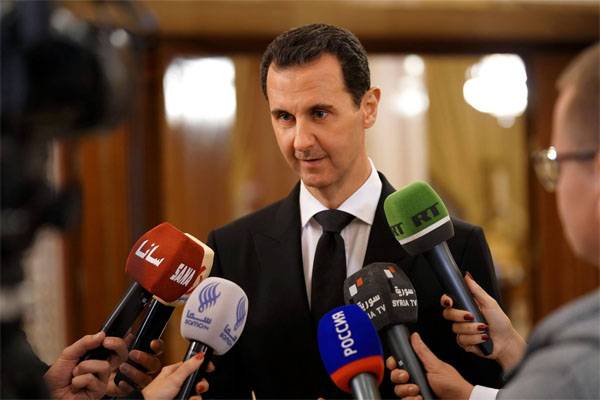 Syrian President Bashar Assad
Rogozin:
It is profitable for us.