Chairman of the People's Council of the Donetsk People's Republic Denis Pushilin commented on the plans of the Russian officers of the Joint Center for the Coordination and Control of the Ceasefire Regime to leave the territory of Donbass. Recall that the STsKK officers from the Armed Forces of the Russian Federation will leave the Donbass December 19 with the motivation of "the inability to perform the duties of the mission in the current environment."
Denis Pushilin notes that the withdrawal of Russian officers from the JCCC will lead to a new round of escalation of the conflict. On
National Assembly of the DPR
The statement of the plenipotentiary representative of the republic in the Minsk Group is given:
This is a forced decision for the Russian side, and will not bring any positive changes in the process of peaceful settlement of the conflict. Moreover, I expect only a deterioration in communication in such an important area of ​​work as security, including in matters of maintaining a "silence regime" and holding back fire. In turn, the DPR representation in the JCCC is ready to continue its activities and to fulfill its obligations to provide security guarantees, control and coordination of the situation on the contact line within the framework of the Minsk agreements.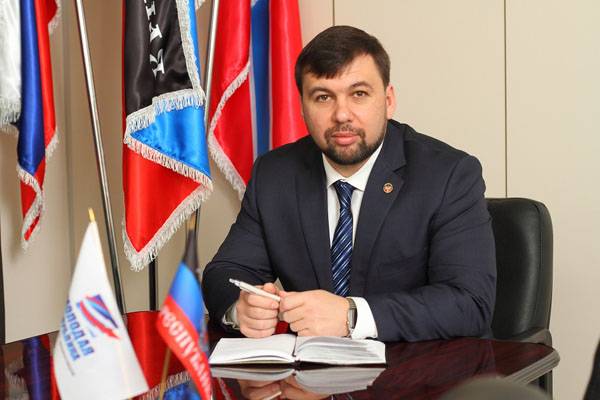 Earlier, the Russian Foreign Ministry said that the work of the Russian representatives in the JCCC on the territory of Donbass "has become impossible."
Foreign Ministry statement leads
IA TASS
:
We have already informed our foreign partners about this forced step, stressing that the entire responsibility for possible consequences falls entirely on the Ukrainian side.
Some experts in the DPR are inclined to believe that the withdrawal of the Russian representatives of the Joint Center is actually the outcome of the agreements between Vladislav Surkov and Kurt Walker.