The head of the Polish Cabinet of Ministers, Mateusz Moravetsky, who took office exactly a week ago, commented on the project to implement the Nord Stream-2 gas pipeline. According to the Prime Minister of Poland, if the joint venture 2 is fully implemented, it will be "fatal for Ukraine."
In the interview
radio stations
The city of Szczecin Moravetsky stated literally the following:
We believe that Nord Stream 2 is a harmful project from the point of view of security in Central Europe. In general, it can be fatal, deadly for our eastern neighbor, Ukraine.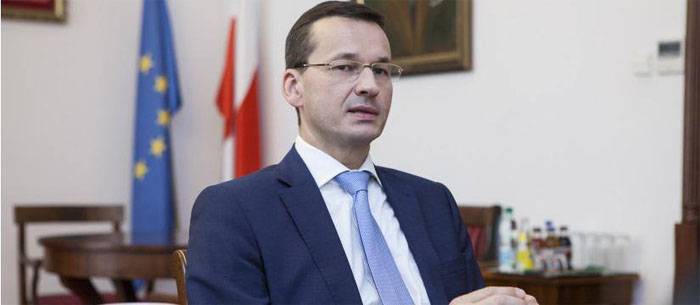 According to Moravetsky, the joint venture 2 will more closely link Germany and Russia and will allow "to dictate the pricing policy for Poland." In addition, the Polish prime minister said that if Ukraine is taken out of gas transit, for Russia it will become an additional tool "to destabilize."
Recall that at the moment the implementation of the project of the Nord Stream-2 gas pipeline has met with opposition from Denmark, in the territorial waters of which one of its final sections must pass. At the same time, the United States is putting pressure on Denmark, stating that it should put an insurmountable barrier for the implementation of the joint venture 2.