At the final stage of the state tests of the lead large landing ship of project 11711 Ivan Gren, built at the Baltic Yantar plant, the first one returned to combat
aviation
Baltic Fleet Ka-29 transport assault helicopter, reports
bmpd
.
According to the resource, the helicopter underwent a long repair at JSC 150 Aviation Repair Plant (Lyublino, Kaliningrad Region) and was commissioned at the end of 2016 of the year, and was actually put into operation in the summer of 2017 of the year.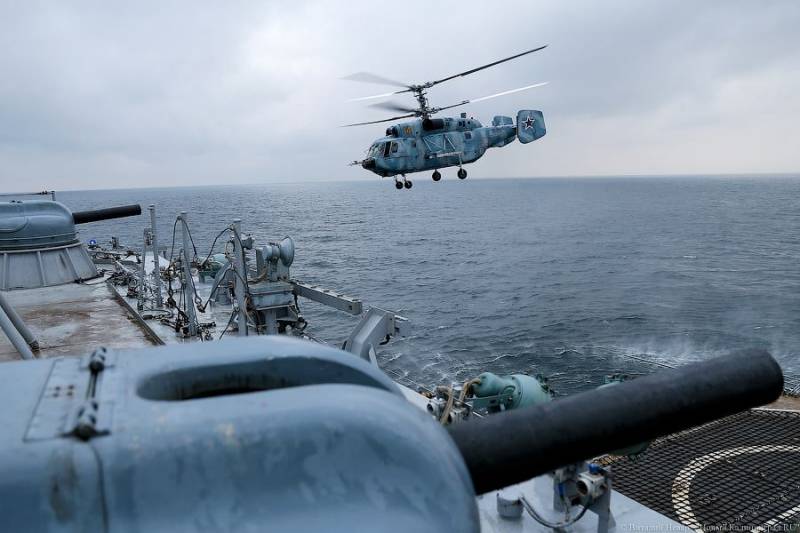 The helicopter, which has an onboard number "14", is a part of the helicopter squadron of the 72 th aviation base of the Baltic Fleet stationed at Donskoe airfield (Kaliningrad region).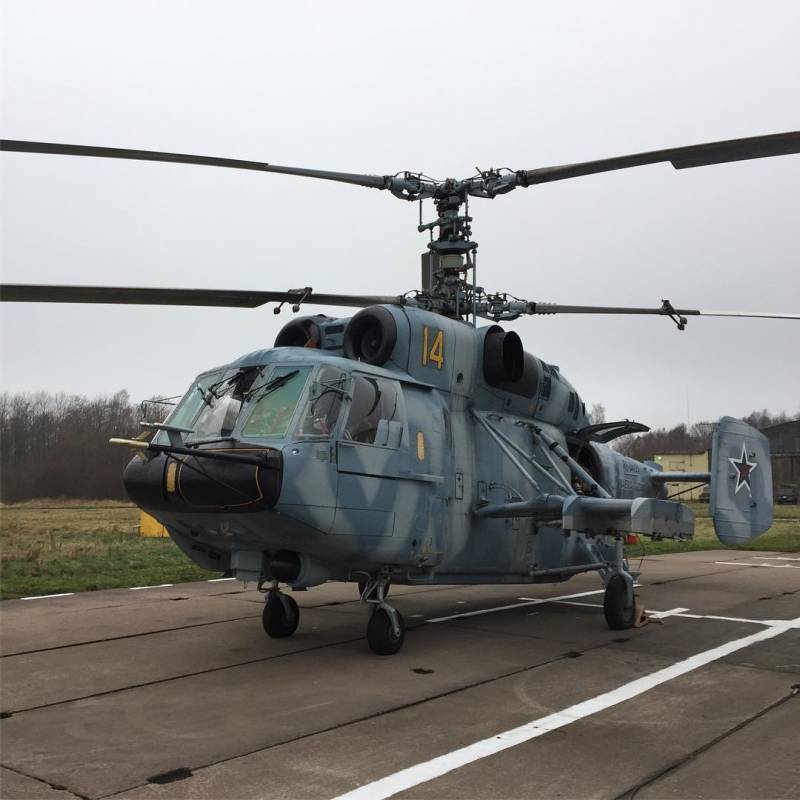 In November, the repair of three more similar helicopters from the BF aviation was completed. However, the crews of these machines are currently undergoing additional training in the 859-th Center for combat use and retraining of flight personnel in Yeisk.
Previously, approximately from 2004-th to 2010 year, one Ka-29 helicopter with an onboard number "22" was operated as part of the Baltic Fleet aviation, but then it was decommissioned on a resource basis. The rest of the Baltic Ka-29 were discontinued by exploitation by the beginning of the 2000's.