The Kalashnikov Concern, part of Rostec State Corporation, launches the new TG2 smoothbore rifle for sale under the 366 TKM cartridge, created on the basis of the AK103 Kalashnikov assault rifle and authentic to its combat equivalent in ergonomics, mass and appearance. New rifle is available for purchase under license for smooth-bore.
weapon
, while shooting at distances up to 100 meters is comparable in accuracy and ballistics with rifled weapons.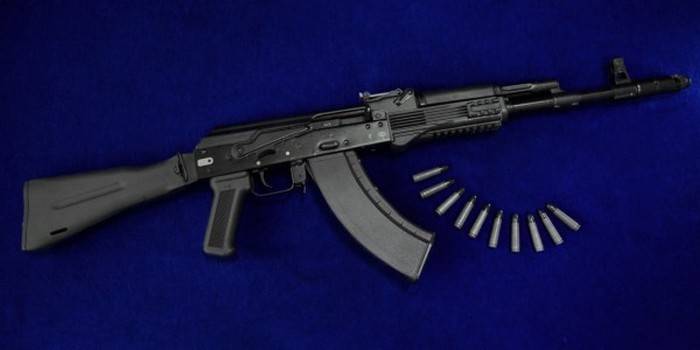 The TG2 rifle has automatic vapor control and is equipped with a folding butt, grip, forearm with Picatinny rail made of impact-resistant polymer, similar to Kalashnikov combat rifles. The weapon is equipped with a trigger USM, which makes it impossible to shoot with the butt folded. The gun has a side bar for mounting optical and collimator sights. Aim devices authentic AK103. The barrel has a removable muzzle brake compensator. It is completed with a magazine with a capacity of 10 cartridges in an elongated body.
You can buy a TG2 rifle in the official brand zones of the concern.