Moscow calls on Washington to withdraw its nuclear weapons from Europe, which hosts up to 200
aviation
bombs. This was stated by Mikhail Ulyanov, Director of the Department for Nonproliferation and Arms Control of the Russian Foreign Ministry.
Russia has withdrawn all its nuclear weapons into its national territory. We believe that the same should have been done for a long time by the American side.
- quotes Ulyanova
RIA News
.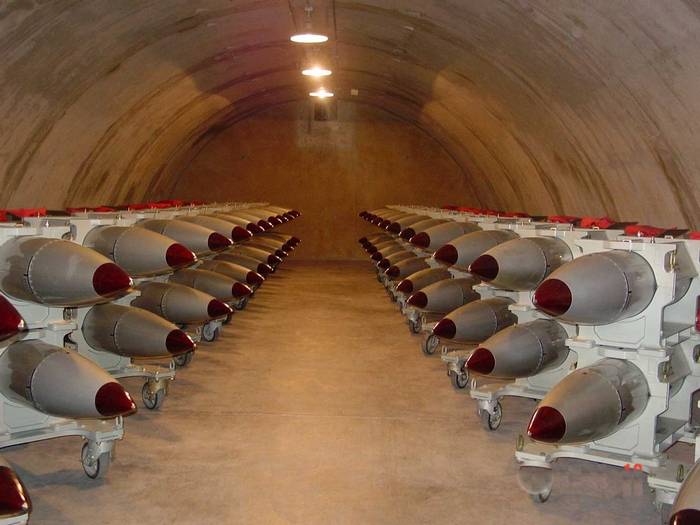 He noted that the US continues to hold up to the 200 aerial bombs in Europe and plans to modernize them so that they become, according to a number of retired US military, "more suitable for use" by increasing accuracy and reducing some destructive power
According to the diplomat, the deployment in Europe of additional nuclear warheads in excess of the existing ones can only aggravate the situation.
December 13 Russia's Permanent Representative to NATO Alexander Grushko reminded:
The Americans, on a rotational basis, transferred an armored brigade, a brigade of army aviation to Europe, and deployed weapons for another land brigade in warehouses. In the Norwegian and Barents Seas, we see an increase in US naval formations. Norway has a US Marine battalion. The implementation of plans to create a European segment of US missile defense in Romania and Poland continues. Development of joint nuclear missions involving non-nuclear countries is underway. Obviously, this worsens the security situation not only regionally, but also in Europe as a whole, including in those states that today are fighting for the deployment of foreign military forces on their territory and positioning themselves as "front-line"