The notorious representative of the so-called "Mejlis" (* extremist organization, banned in the Russian Federation) Mustafa Dzhemilev in an interview with Ukrainian journalists said that 2018 year "will be a turning point on the return of Crimea to Ukraine". According to Dzhemilev, a "totalitarian regime" operates in Russia, and this "regime is unpredictable, like other similar ones".
According to Dzhemilev, "totalitarian countries behave as if they are eternal, but they suddenly fall apart." At the same time, the "Medzhlisovets", who at one time received funds in the form of grants from Western curators, cited the example of the collapse of the Soviet Union.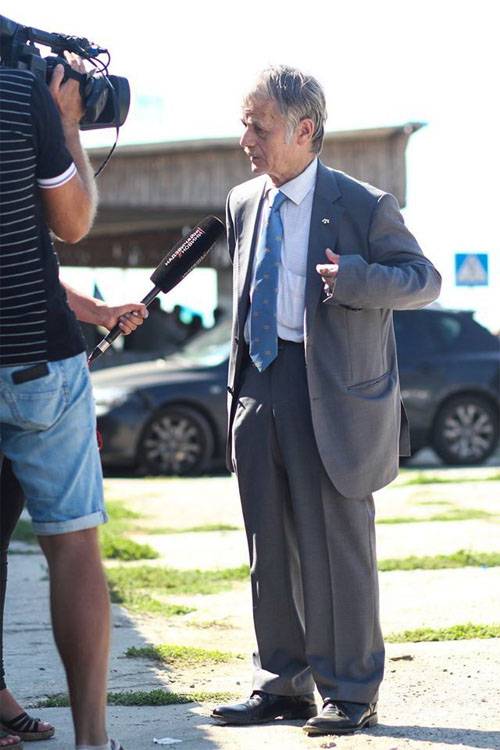 From the statement of Dzhemilev:
And Russia may disintegrate tonight, maybe next week, or maybe God knows when. Therefore, it is difficult to make any predictions here.
At the same time, Dzhemilev noted that in the 2018 year "everything can become clearer on the situation with the Crimea". Judging by his expression "God knows when," Mr. Dzhemilev recently has clear problems with forecasts. Recall that in all previous years - after the reunification of the Crimea with Russia - this person constantly said that "Crimea is about to return to Ukraine", he himself participated in sabotage and terrorist activities. Now, the flow of grants, apparently, has dried up, and even attempts to warm up media activity seem clearly unintelligible.
Against this background, attention is drawn to the statement of another "Medzhlisovets" Lenur Islyamov, made on the air of the talk show "The People Against" on Ukrainian TV. According to Islyamov, representatives of the Mejlis (*) in February 2014 had firearms in their hands.
weapon
(Kalashnikov assault rifles) and could begin hostilities. According to Islyamov, the hostilities did not start, as weapons were not enough.