In 2018, Pacific Search and Rescue Forces
fleet
(Pacific Fleet) will receive two special boats, which will significantly expand their search and rescue capabilities, reports
TASS
message of the official representative of the Pacific Fleet Nicholas Voskresensky.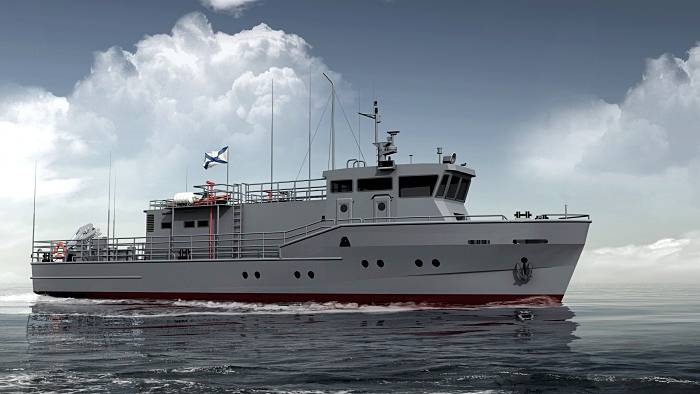 In the current year, the composition of the Pacific Fleet search and rescue squad has been replenished with a modern modular diving boat of the catamaran type "SMK-2177". Next year, rescuers are preparing to take two more special boats of the new project, which will significantly expand the capacity of the Pacific Fleet to search and rescue at sea,
told Voskresensky, summing up the work for the 2017 year.
It is a question of new diving boats of the 23040 project, built at the Nizhny Novgorod Shipyard OJSC.
They are designed to "ensure the performance of diving work at depths up to 60 meters at sea waves up to three points, prospecting, survey and research work with the help of a regular small-scale remote-controlled uninhabited underwater vehicle and towed sonar." In addition, boats allow you to extinguish fires on ships, floating and onshore facilities up to 30 meters, pumping water from emergency vessels.
During the year, the crews of the rescue team of the Pacific Fleet completed more than 20 special tasks. For almost 4 thous. Running hours, lifeguards completed 25500 nautical miles. The largest naplavannaya for the year at the rescue ship "Igor Belousov" and rescue tug "Fotiy Krylov". One of the main activities of the search and rescue forces was the holding on the basis of the new rescue vessel of the Pacific Fleet "Igor Belousov" a record dive of the group of divers of the Pacific Fleet to the depth of 317 meters with access to the ground, which was carried out in November this year
said the representative of the Pacific Fleet.