Canadian Army soldiers have become more non-volatile. According to the portal armyrecognition.com, the Ministry of Defense of Canada has purchased for the army an experimental batch of exoskeletons with the function of the current generator PowerWalk.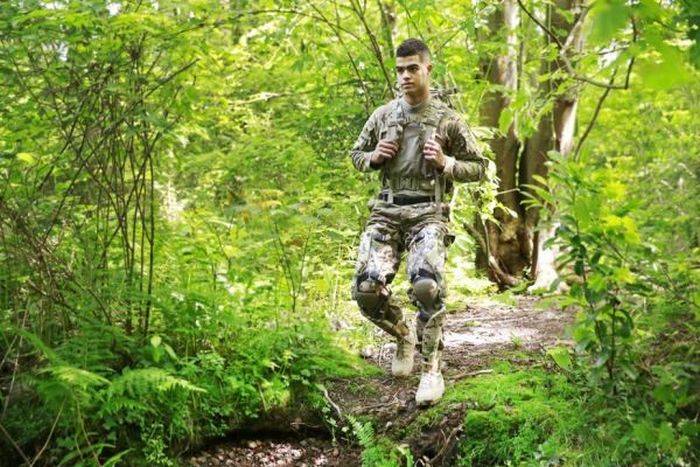 As part of a deal with Bionic Power, the Canadian army will receive 30 kits for PowerWalk. Shipment devices will be held before the end of this year, and at the beginning of the next soldiers will receive them for testing. The transaction value is estimated at Canadian dollars 1,16 million ($ 0,9 million).
PowerWalk is mounted on its feet and in walk mode it generates a current with power 10-12 W, which allows for an hour to accumulate enough electricity to charge four smartphones. In addition, the manufacturer claims that PowerWalk allows you to reduce the load on the legs of a fighter while jumping and descending on mountain slopes, as well as the risk of injury and stretching.
The equipment of a modern soldier can include 7-9 kg of batteries - the PowerWalk device will allow to abandon some of them. In addition, by generating electricity on their own, a soldier becomes more energy-independent and mobile. Earlier, the US Army bought an experimental batch of PowerWalk devices.
"Warspot"