The route of the Turkish Stream gas pipeline, which is currently being built on the section from Russia to Turkey along the Black Sea, will be changed: the pipeline will go from Turkey not to Greece, but to Bulgaria and further to Romania, Hungary, Austria,
REGNUM
with reference to the Turkish newspaper Habertürk.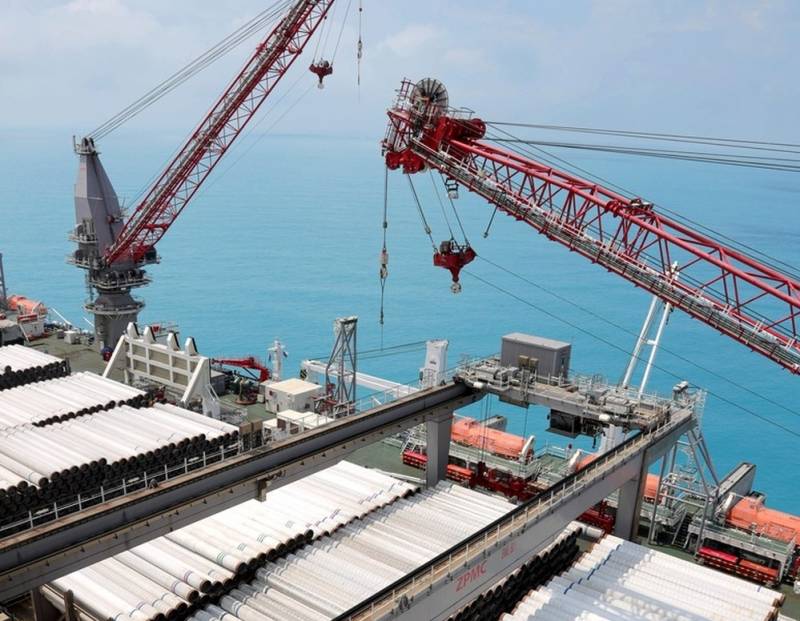 "Sudden changes were made to a pre-approved route. According to these changes, the pipeline will not go to Greece, and from Turkey it will be sent to Bulgaria and from there further to Europe, "the newspaper writes.
According to the report, "changes in the pipeline's route were discussed at the Turkish Ministry of Energy, after which Bulgaria, which is currently in the process of preparing the project, was notified of this at a high level."
The information was confirmed by the Prime Minister of Bulgaria, Boyko Borisov, adding that this is also known to the chairman of the European Council, Donald Tusk, and the head of the European Commission, Jean-Claude Juncker.
In the office of Juncker lies exactly such a scheme of the "Turkish stream",
Borisov told reporters.
He recalled that Russian gas is currently flowing to Turkey through Ukraine and Bulgaria, but with the launch of the Turkish Stream, transit along these routes will be stopped.
In order not to leave the pipes empty, we agreed with the leadership of Turkey and with President Vladimir Putin, we agreed on the transit of 10 billion cubic meters of gas for Serbia and 1 billion cubic meters for Macedonia. By 1 July 2018, our interconnector with Turkey with a volume of 16 billion cubic meters should be ready,
added the prime minister.
When asked whether there is a possibility that the Turkish Stream will follow the route of the South Stream gas pipeline project and reach Varna, Boyko Borisov replied:
We work in such a way as to direct it directly to the gas hub.
He explained that "we are not talking about gas transit through Bulgaria, but about trading it through a gas hub near Varna, to which fuel will have to come both from the Turkish Stream gas pipeline, and from Romania, Greece, and even from the fields being developed so far. on the Bulgarian Black Sea shelf. "
It is there that trade will be carried out, and from there gas will be supplied through our highways to Thessaloniki, Skopje, Belgrade and further to Hungary and Austria,
clarified Borisov.
The publication reminds that Bulgaria is implementing a project to unite its gas transmission network with the networks of neighboring countries through the construction of gas interconnectors. Work on them are in varying degrees of readiness. The construction of the inter-system gas connection between Bulgaria and Romania was completed in the autumn of 2016, in 2018 it is planned to complete the construction of a gas pipeline between Bulgaria and Greece, and by 2020 - a similar gas pipeline with Serbia.