The press service of the White House announced the details of telephone conversations between the presidents of Russia and the United States. Recall that the telephone conversation, according to the Russian version, took place last Thursday on the initiative of Donald Trump, and the White House said that they were the first to call from the Kremlin.
In the administration of the President of the United States talk about the fact that the American intelligence services gave Russian colleagues information about upcoming terrorist acts in St. Petersburg. According to the spokesman for the White House, this information prevented terrorist attacks that could have taken many lives.
Official release from the White House:
President Trump praised the telephone conversations and told President Vladimir Putin that he and the entire US intelligence community were happy to help save many lives. Telephone negotiations took place at the initiative of the Russian president. Vladimir Putin thanked Donald Trump for the warning from the US intelligence about terrorist activity in St. Petersburg.
In the press release added:
As a result, not a single Russian life was lost. The terrorists were arrested and detained.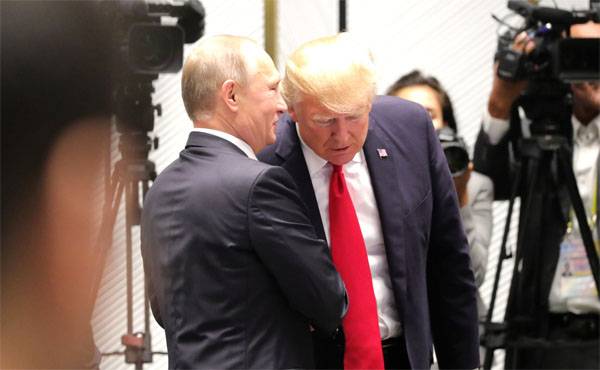 It is noted that Vladimir Putin thanked the CIA Director Mike Pompeo. And thanks to Donald Trump personally on behalf of the Russian president.
In the US, this kind of information caused confusion. On the one hand, the media writes about the high professionalism of the American special services in preventing terrorist attacks, but on the other hand, many people wonder whether it was necessary to support the state, which in the military doctrine is called "one of the main threats to US security." In turn, this once again fueled Trump's conspiracy theory of "ties" with the Kremlin.