Turkish President Tayyip Erdogan announced the intention of Ankara to open its embassy in Palestine in the territory of East Jerusalem, reports
RIA News
.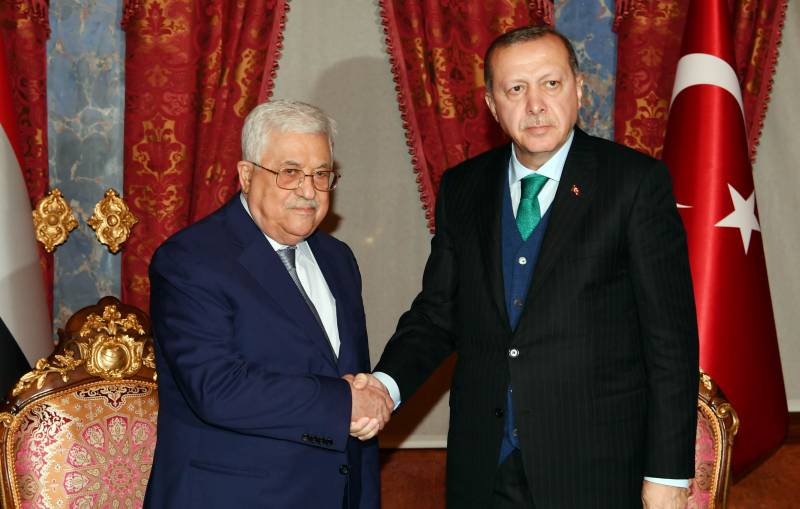 Tayyip Erdogan and Palestinian leader Mahmoud Abbas, December 13 2017
Recall, Donald Trump 6 December announced the recognition of Jerusalem as the capital of Israel and signed a document on the transfer there of the American Embassy from Tel Aviv. Washington's decision was positively received in Israel, but it caused a negative reaction from many states of the world, first of all, the countries of the Middle East and Palestine.
We have already declared East Jerusalem the capital of a Palestinian state, but so far we cannot open our embassy there, because Jerusalem is currently under occupation. But with God's help, we will open our embassy there,
Erdogan said in a speech to activists of the ruling Justice and Development Party (AKP).
Trump declared Jerusalem the capital of Israel, with a Zionist understanding and logic: "I did it, period." The United States is also moving its embassy there. Those who took this step, despite the decisions of the UN, act on the principle: "We do not recognize you." But we also do not recognize you,
declared the president of Turkey.