Supporters of ex-Georgian President Mikhail Saakashvili tried to seize the building of the October Palace in the center of Kiev, reports
RIA News
.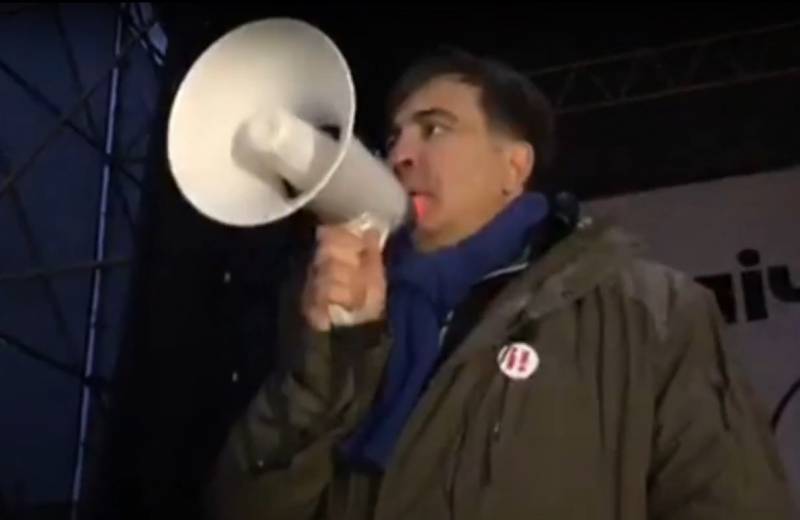 After participating in the March for Impeachment and the rally, Saakashvili said that in the October Palace on the street. Institutskaya will be equipped with a "coordination headquarters" and led his supporters to the building.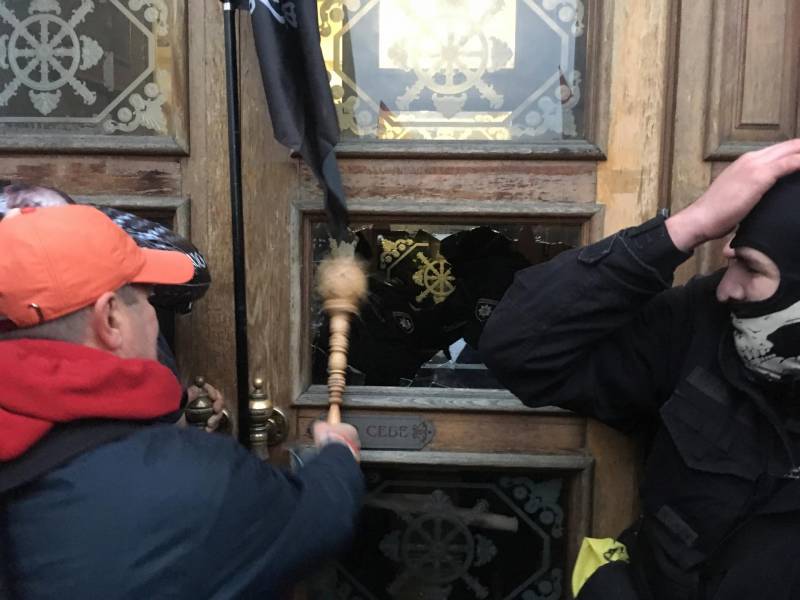 "The activists broke down the front door and, overcoming the resistance of the National Guard, which barricaded themselves inside, entered the building. Law enforcement officers used powder fire extinguishers against activists. The protesters brought several national guardsmen white with powder from the palace, "the agency reports from the scene.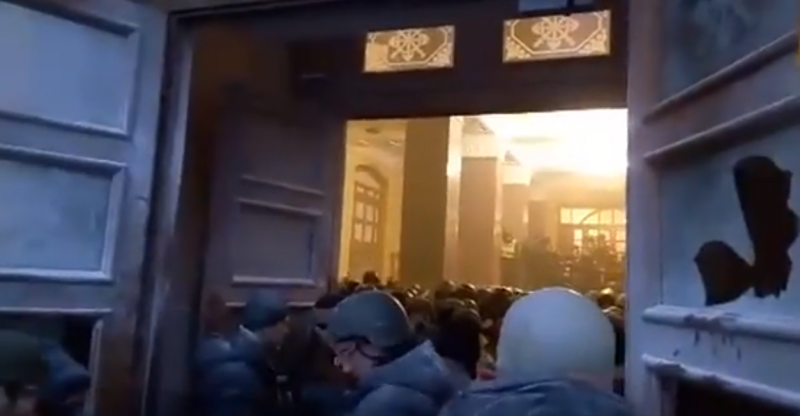 Several demonstrators also suffered from the powder. Doctors have them help.
During the assault, three strong claps rang out, resembling explosive tears.
Rada's deputy Anton Gerashchenko wrote on his Facebook page that at the time of the assault on the October Palace there was a New Year matinee, which was attended by hundreds of children.
Soon after the assault, activists began to leave the building at the call of Saakashvili to return to Independence Square.
Later, the politician said he did not call to take the October Palace by storm and accused law enforcement officers of provocation.
I declare with full responsibility that we didn't have any plans to capture the October Palace, we didn't and didn't have any plans of violent actions. I condemn any attempts (seizure) of buildings ... They (the law enforcement authorities) specially made scenes of violence in order to discredit our movement,
he declared to his supporters.
Meanwhile, according to the adviser to the head of the Ministry of Internal Affairs, Zoryan Shkiryak, more than 30 of the National Guard were injured during the assault.
Now we are talking about dozens of affected law enforcement officers. According to the latest information, more 30, but I think this number can grow, and we will make it public after specification,
Shiryak said on the 112 Ukraine channel