Representatives of the Russian Defense Ministry at the joint center for monitoring and coordinating the cease-fire regime (STSKK) will leave the Donbass in the coming week, reports
RIA News
message of the representative of the operational command of the DPR, Eduard Basurin.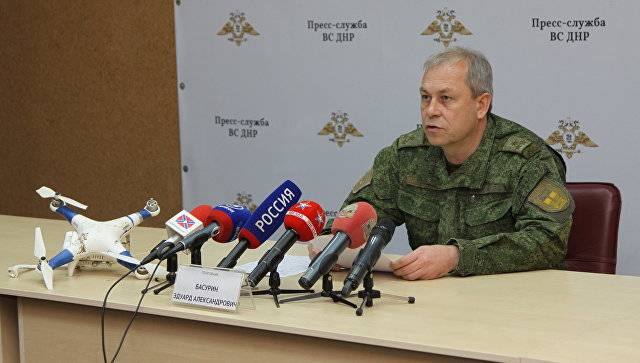 Representatives of the Donetsk Republic, he said, will continue to work in the JCCC.
The report of the OSCE monitoring mission in Ukraine from December 14 stated that a representative of the Ukrainian army in the JCC in the government-controlled city of Soledar, gave the mission a letter from the Russian Defense Ministry informing them that the Russian officers from the JCC will soon be recalled.
Next week, the Russian officers, who are part of the group of observers, will leave the territory of our republic, go to the territory of Ukraine and then go to the territory of the Russian Federation ... While I do not know about the arrival of the next group. Our representatives continue their work in the JCCC,
told Basurin reporters.
At the same time, the agency notes that it does not yet have comments from representatives of the Russian military department.
Earlier, the Russian Defense Ministry stated that the Ukrainian authorities created "openly discriminatory" working conditions for the Russian participants of the Donbass conflict resolution working group: field visits to monitor the situation are most difficult, participation in the contact group events is blocked and even go out into the street is only allowed under guard. "